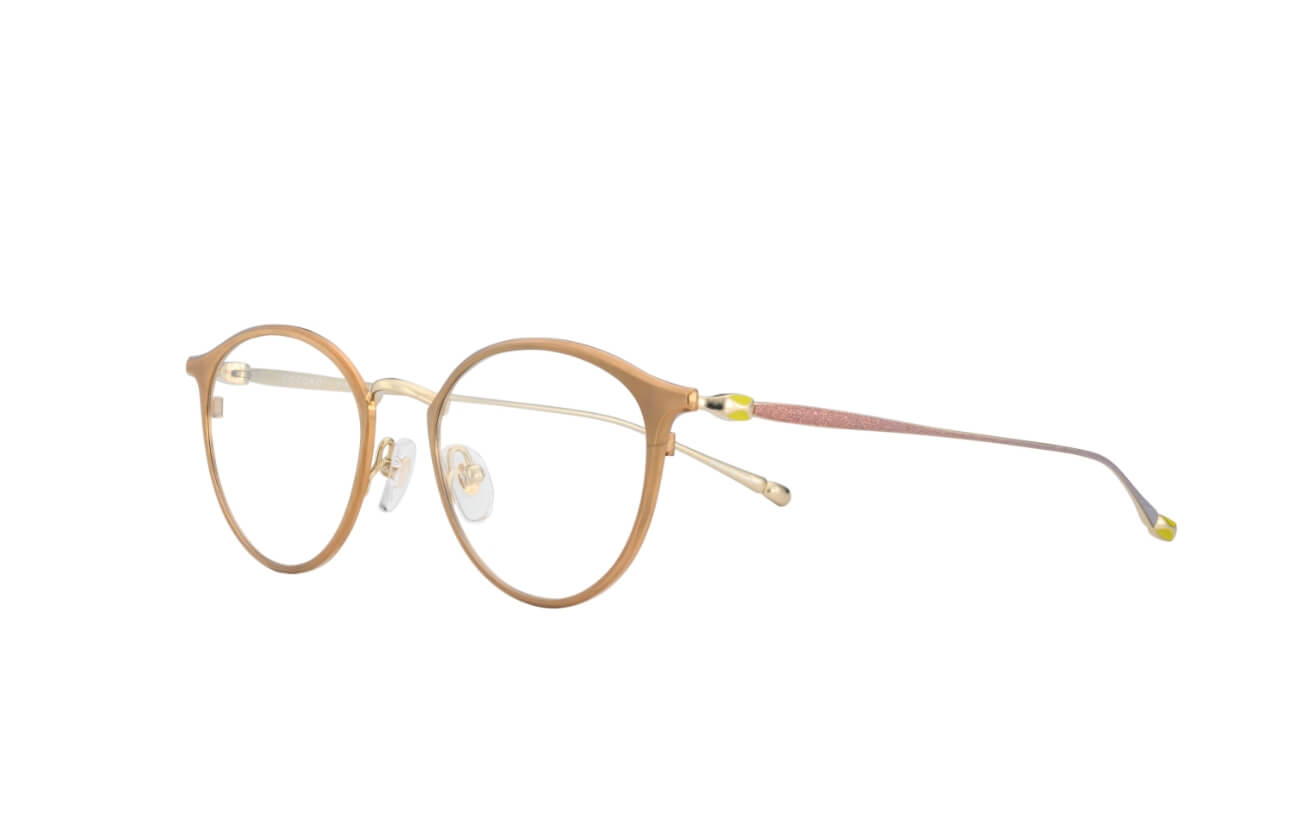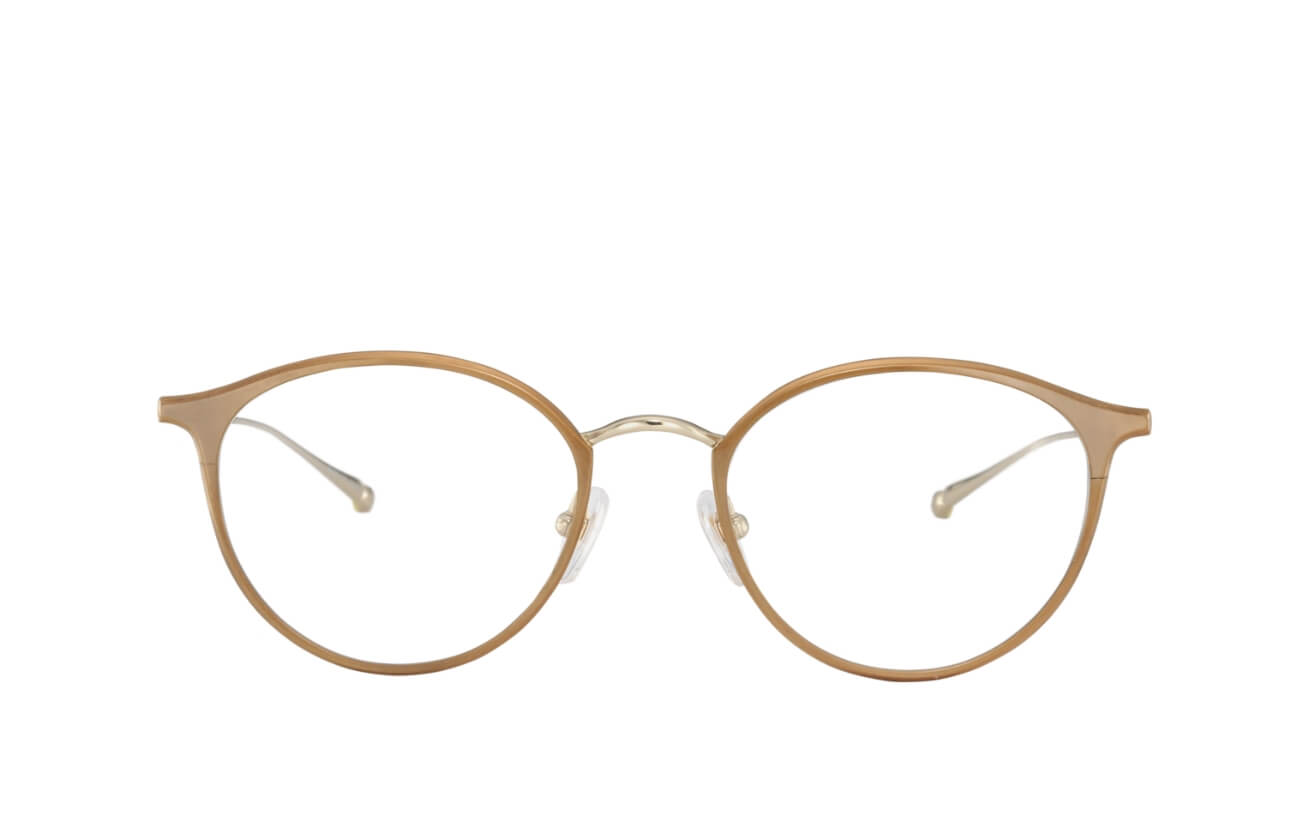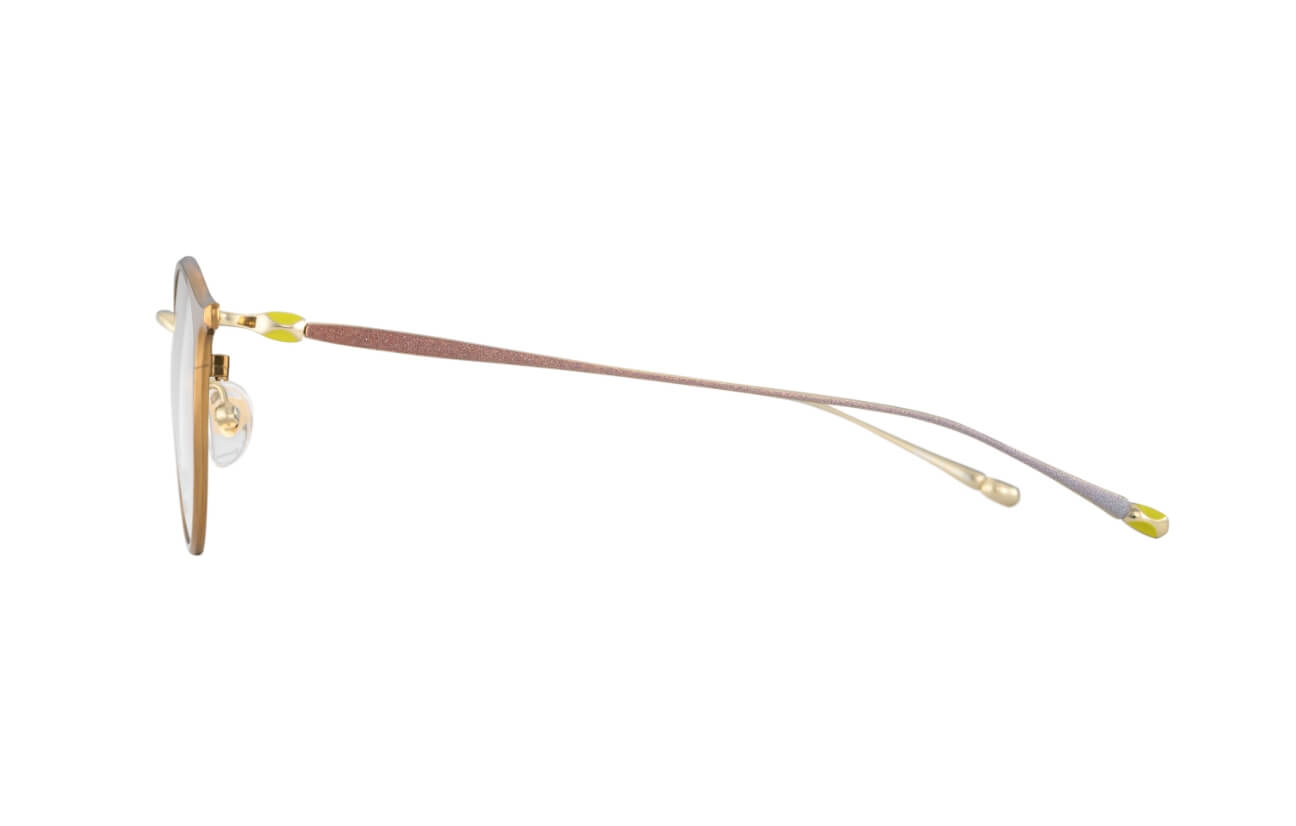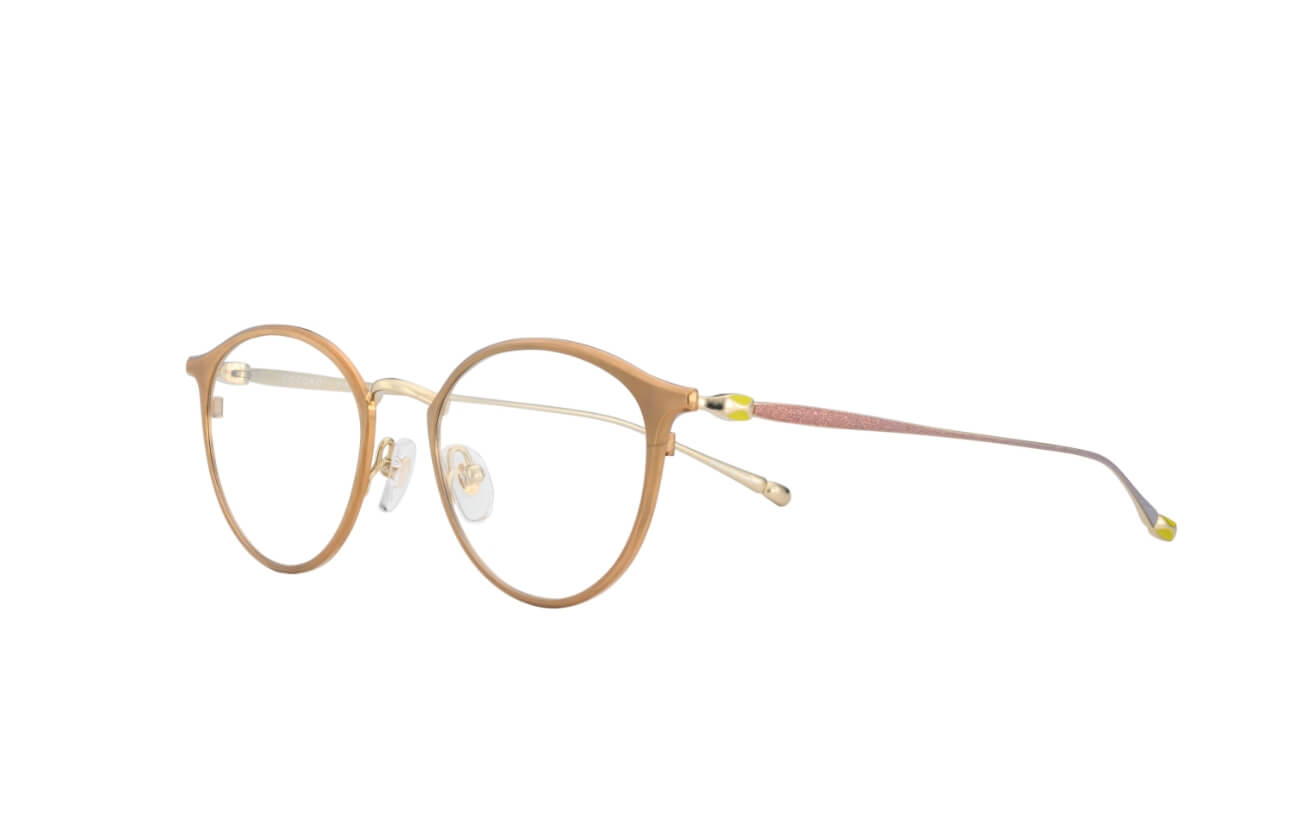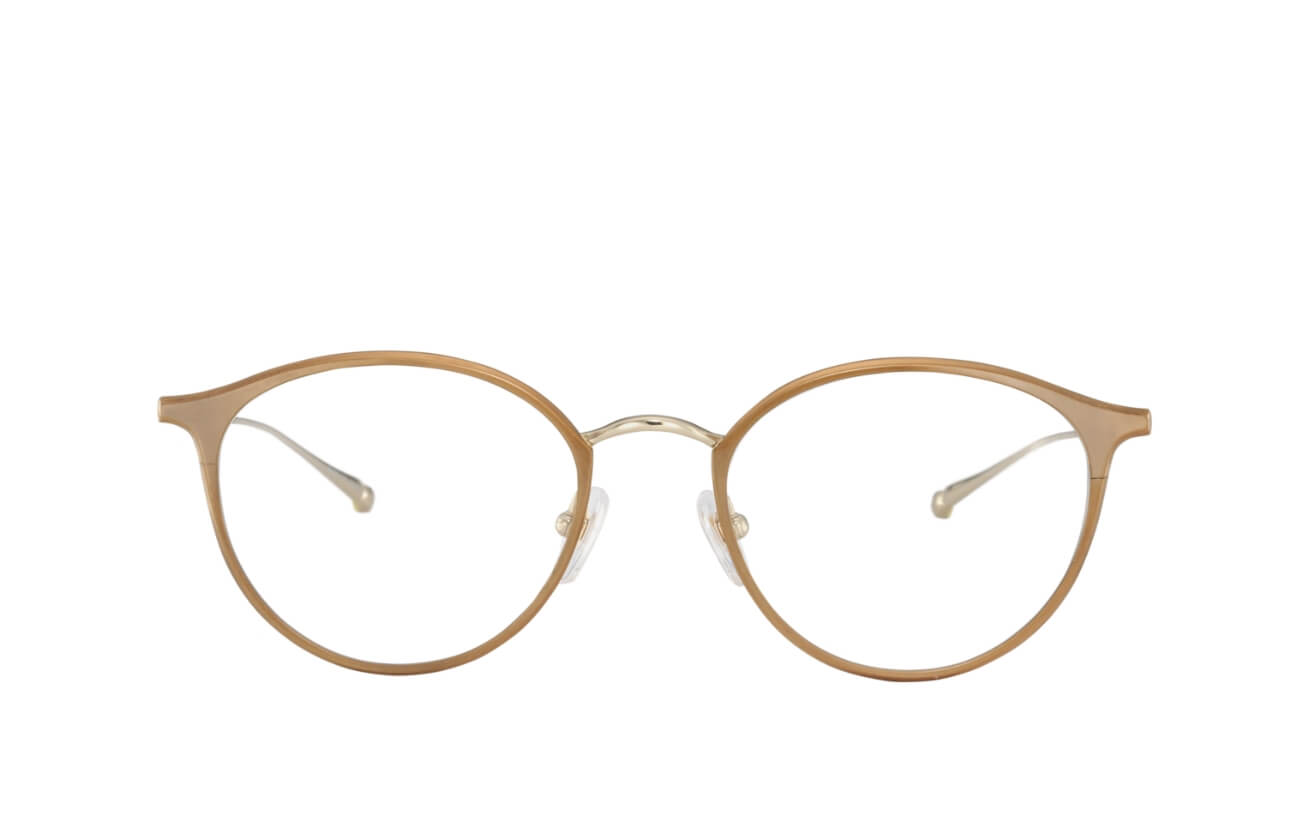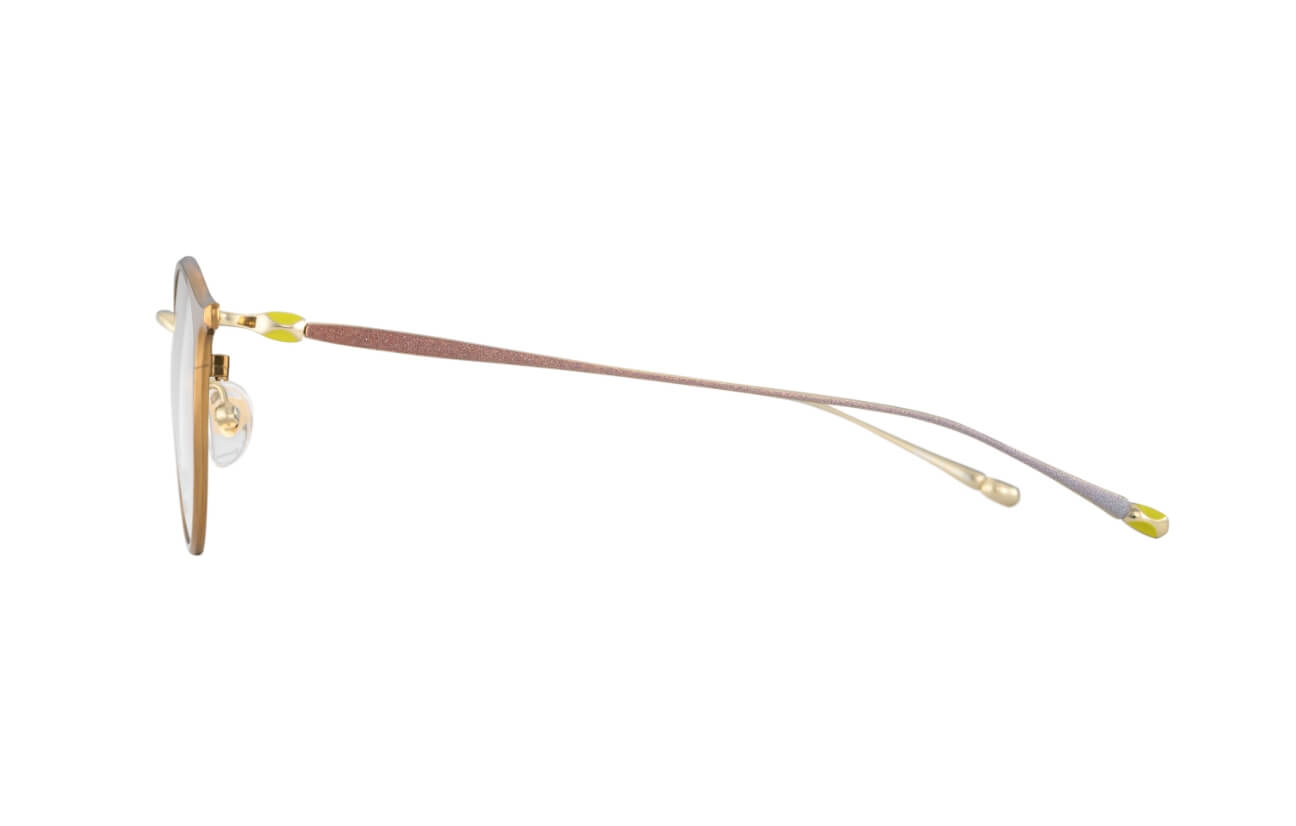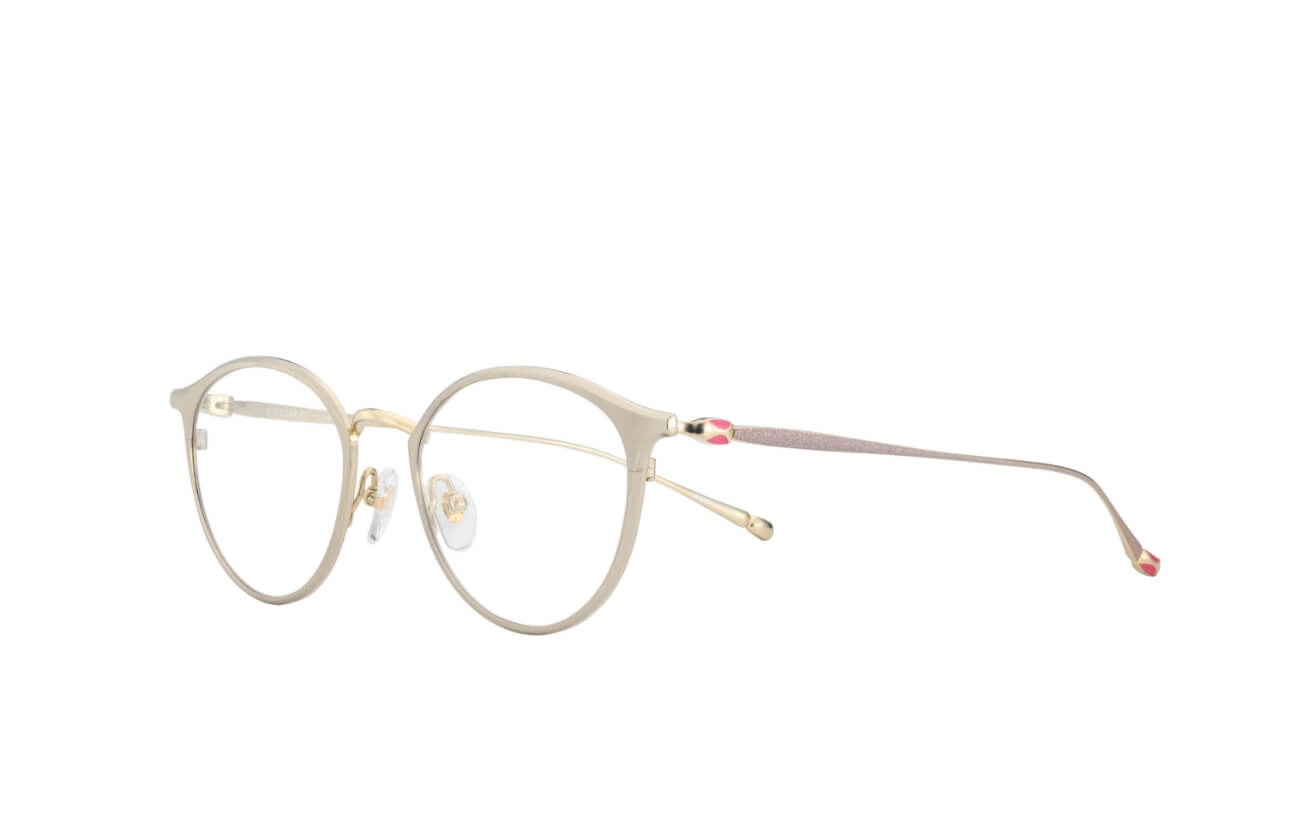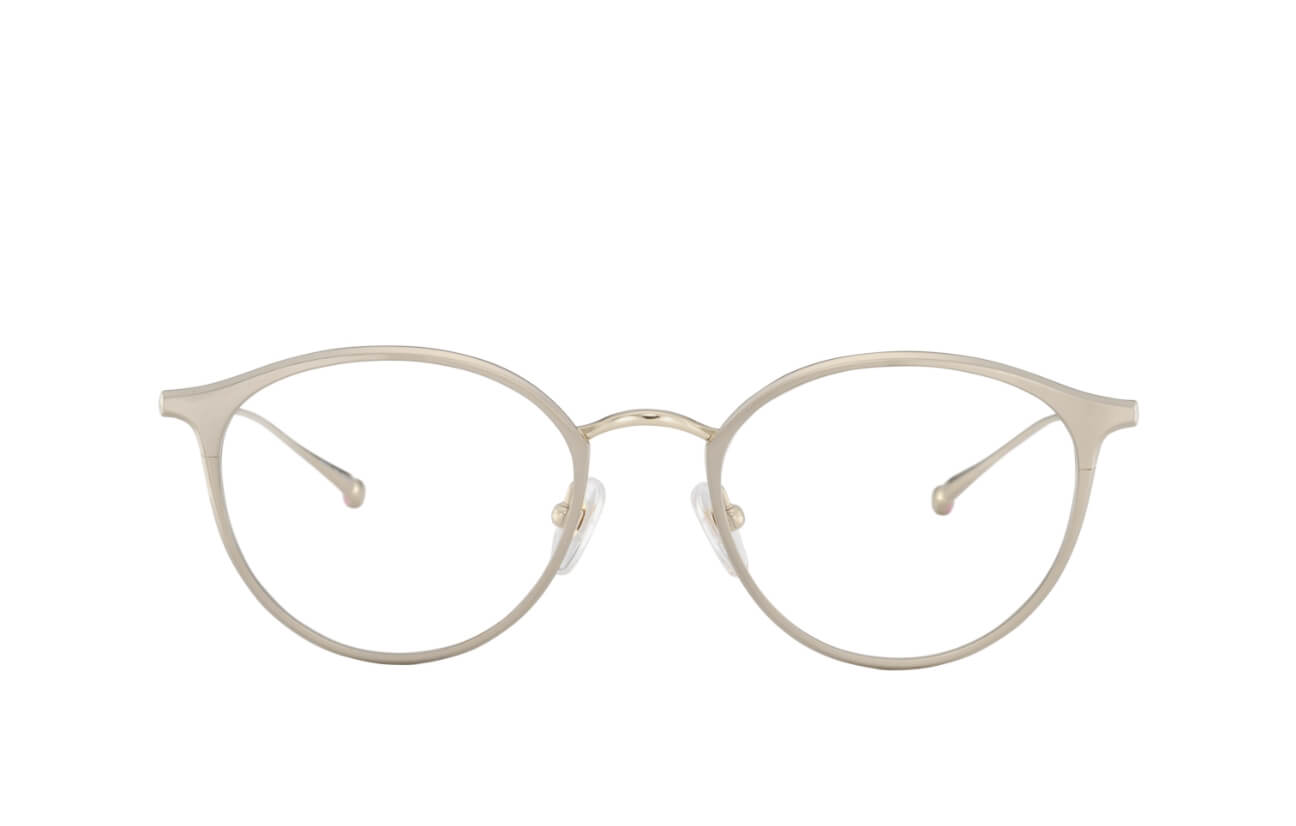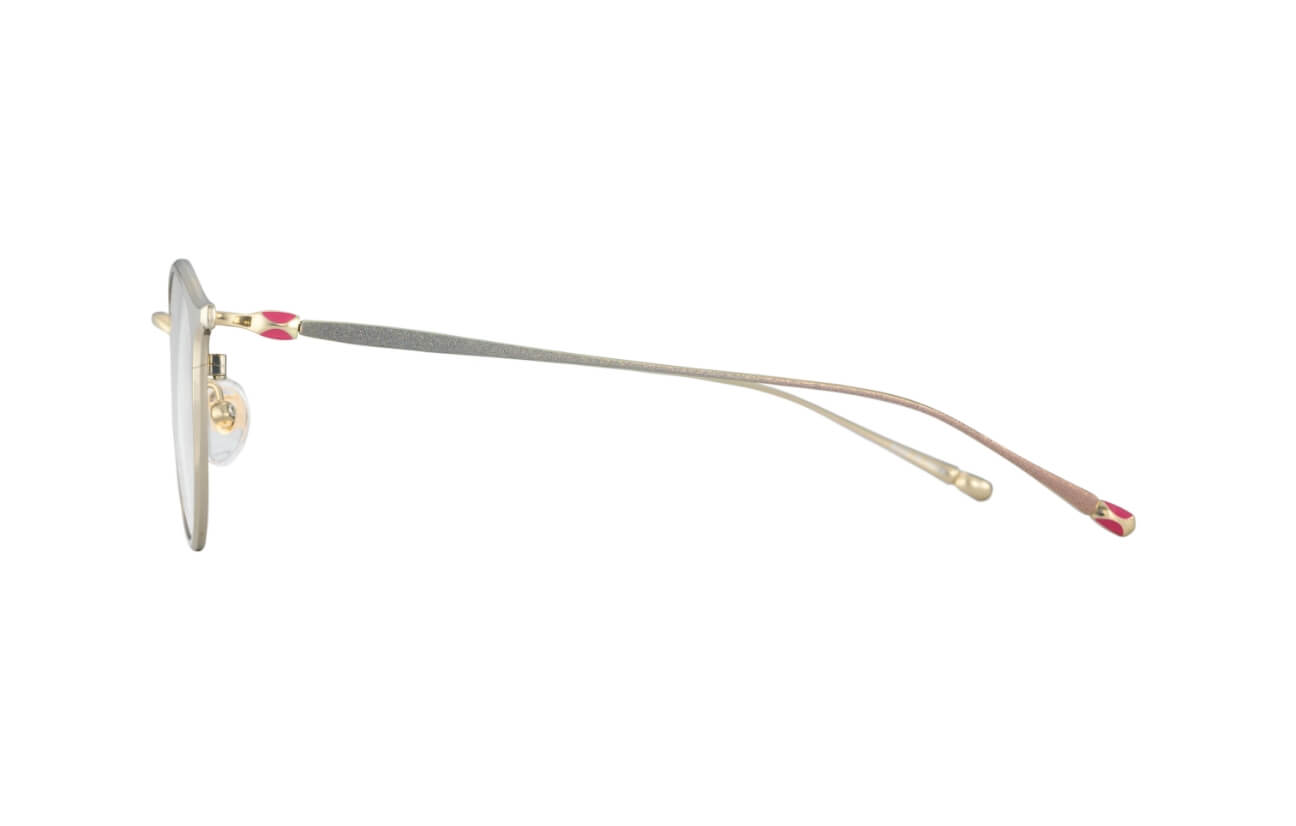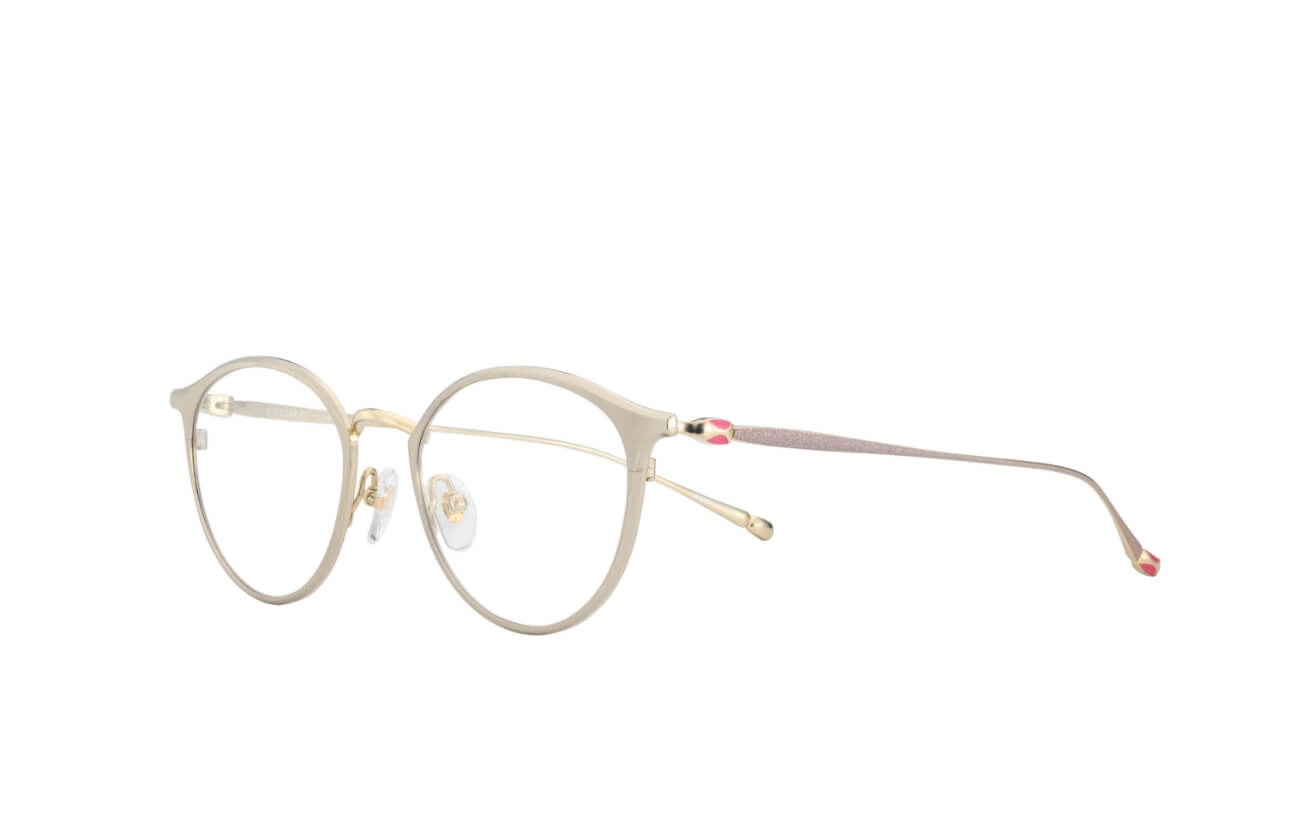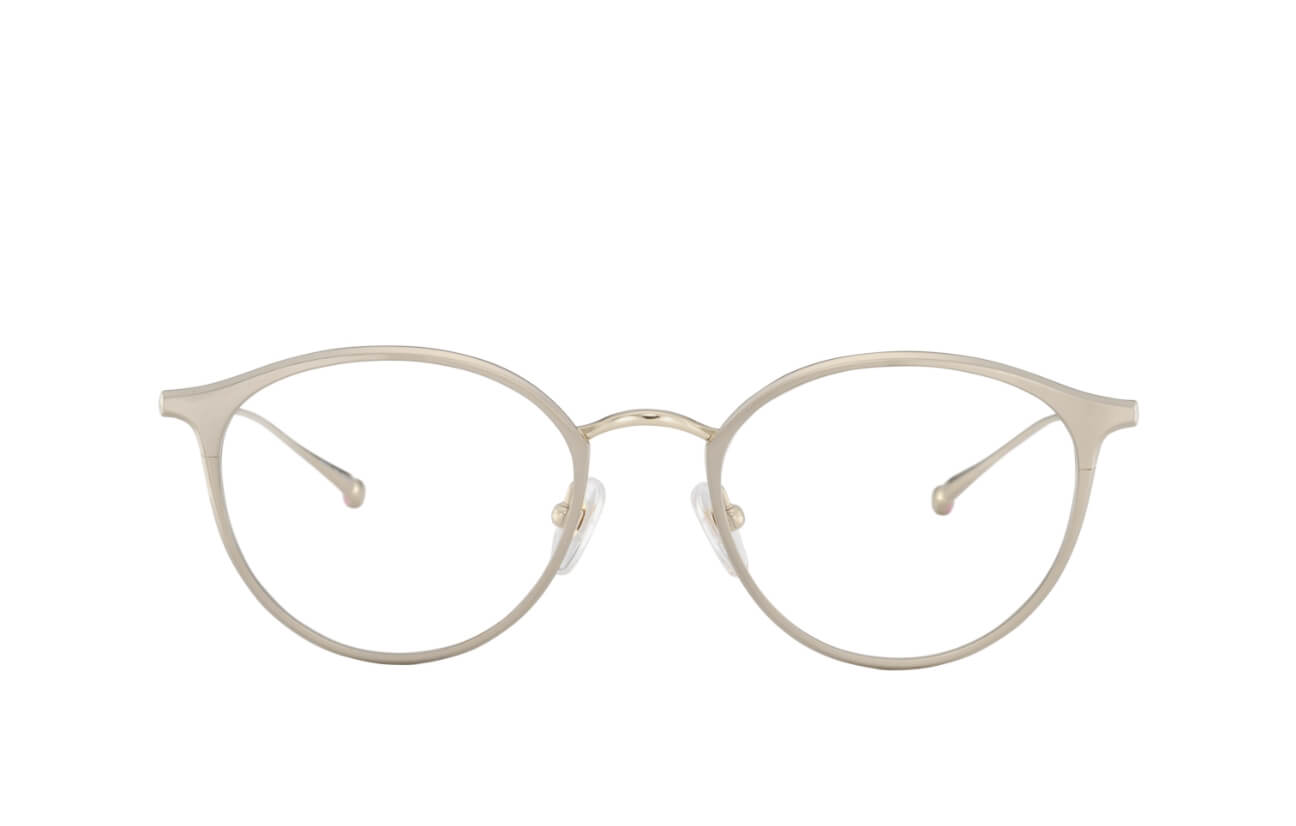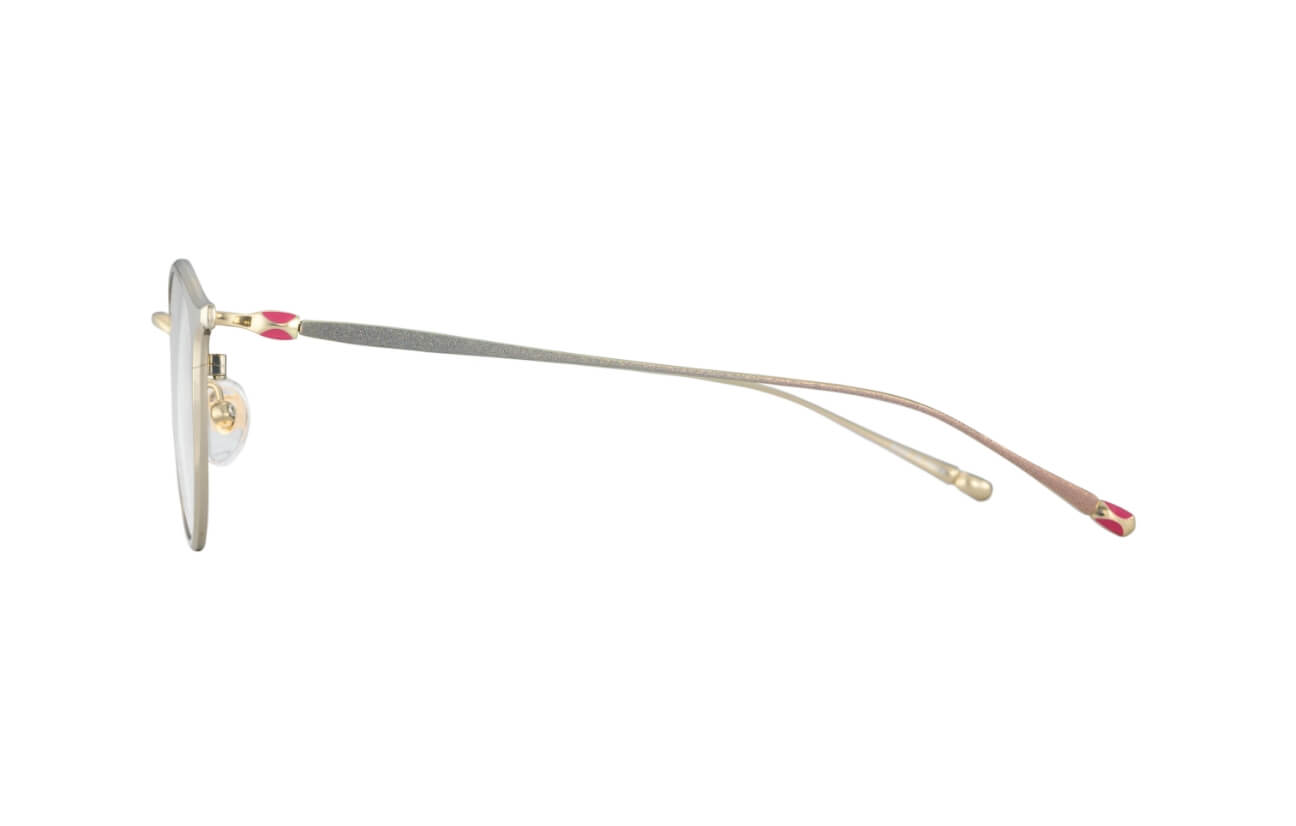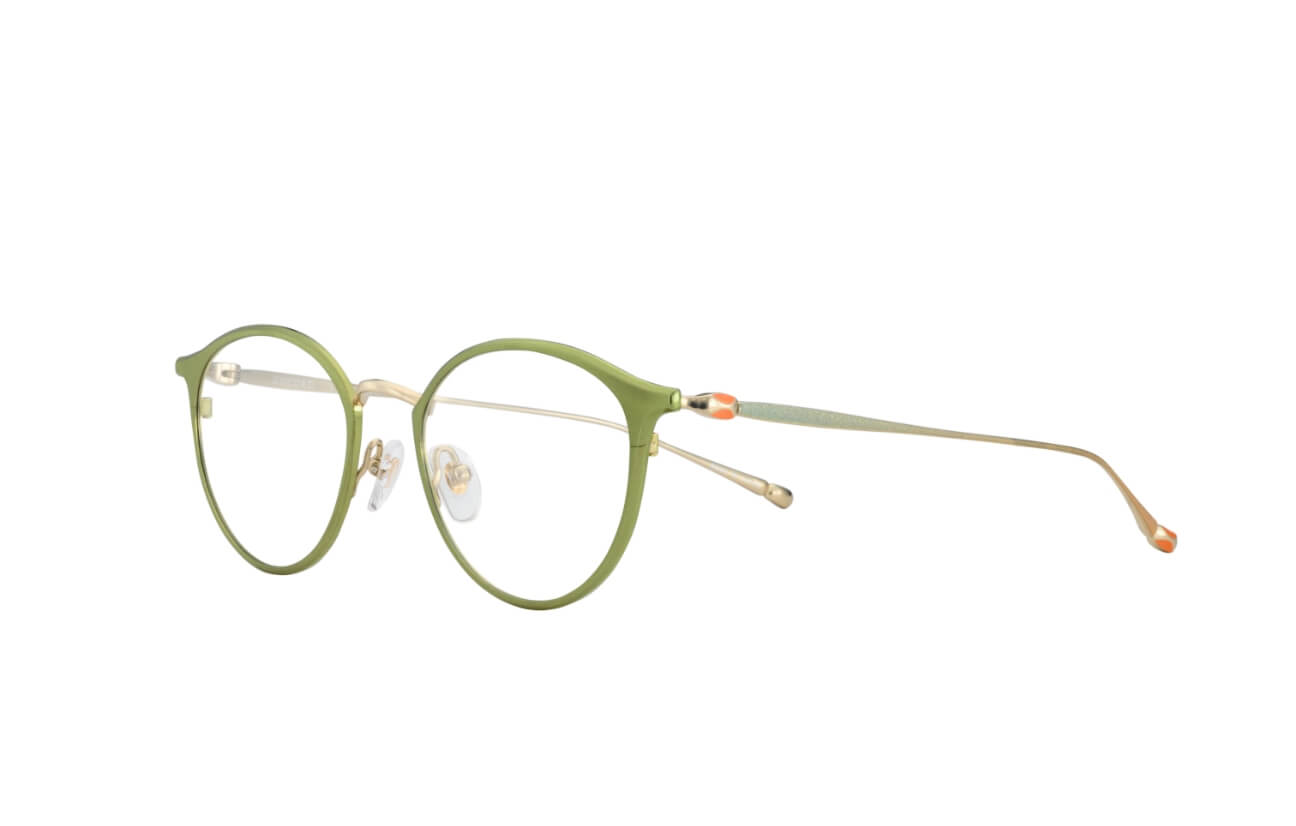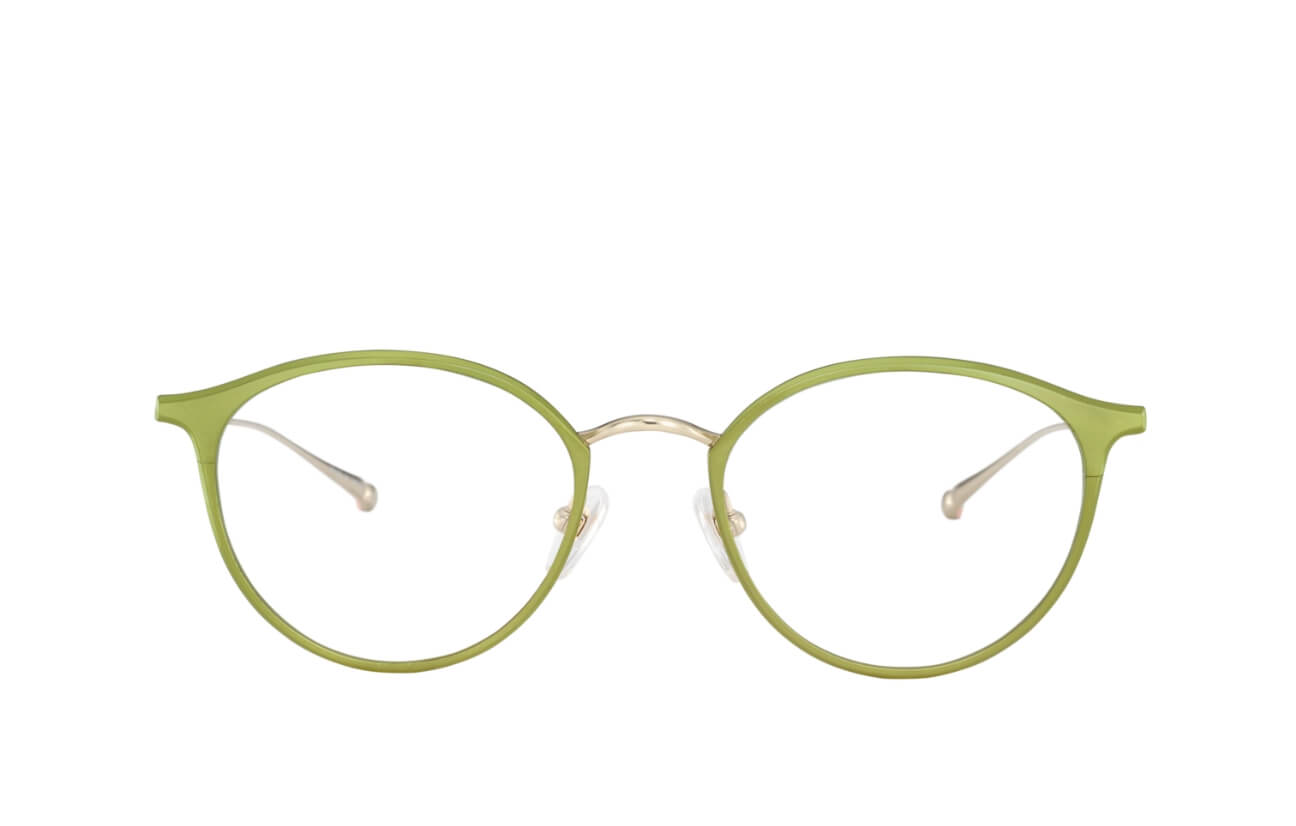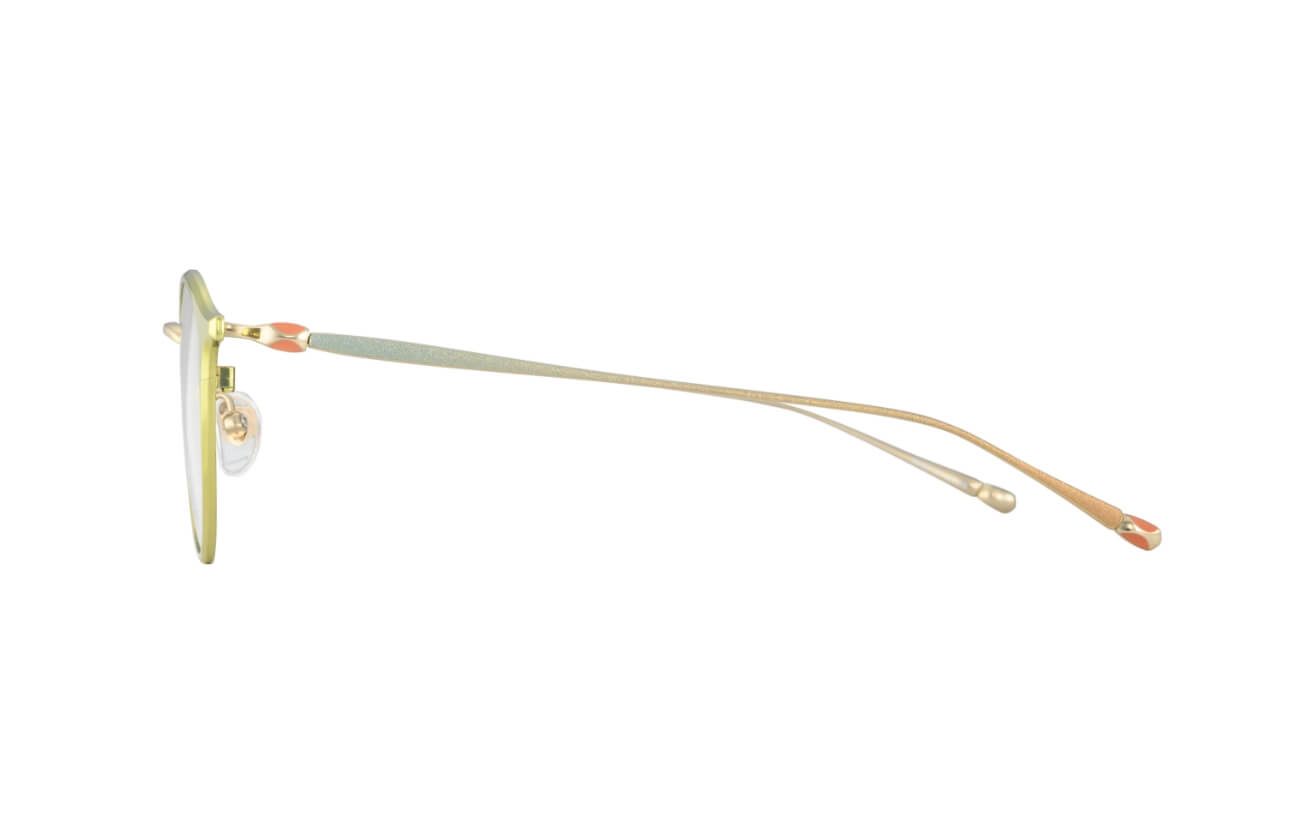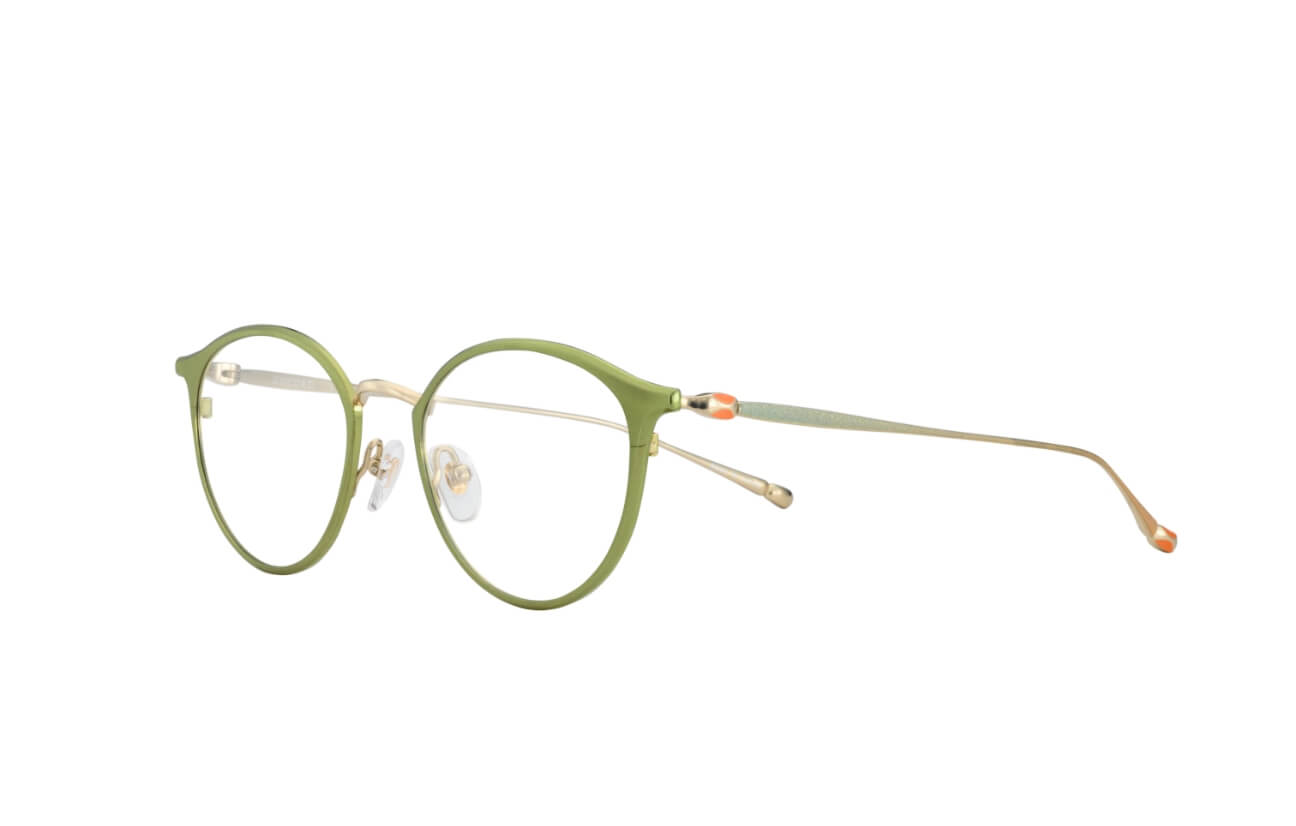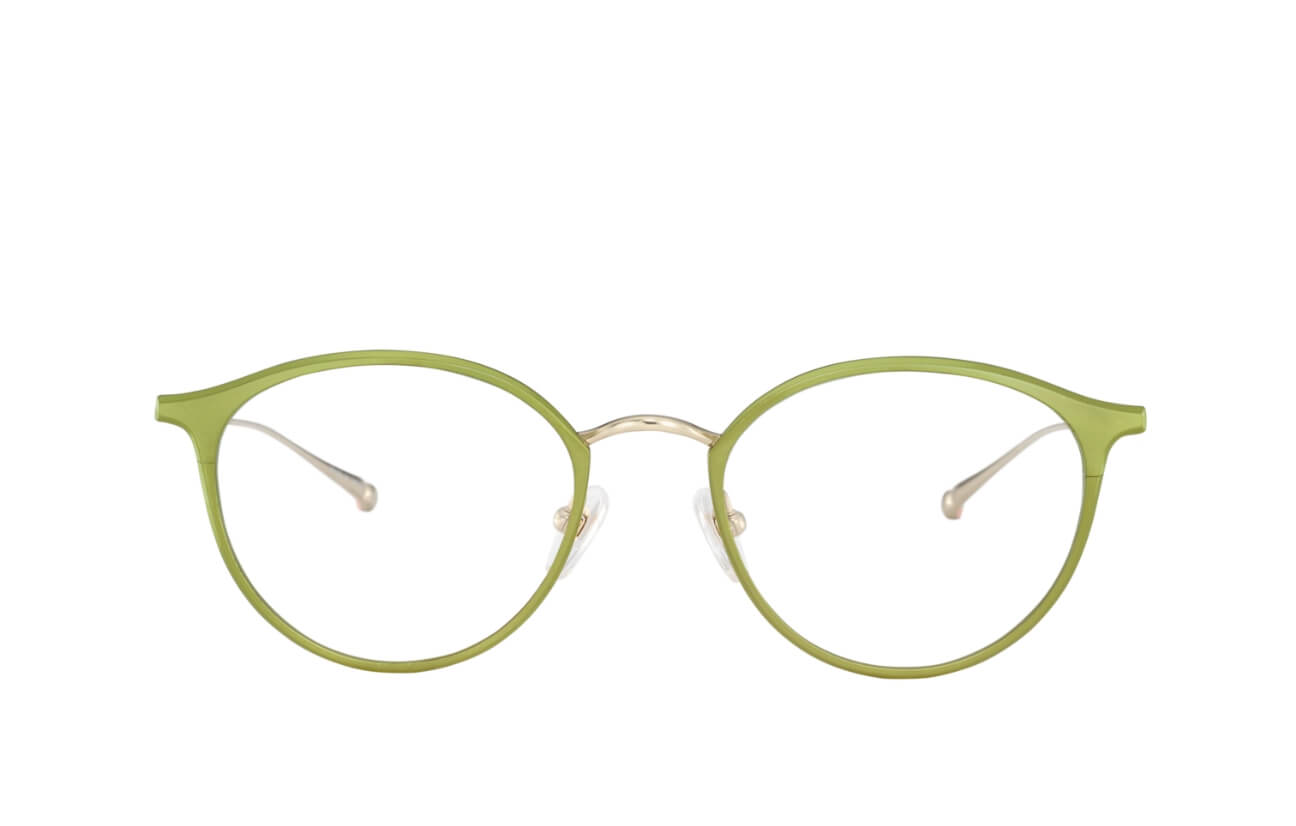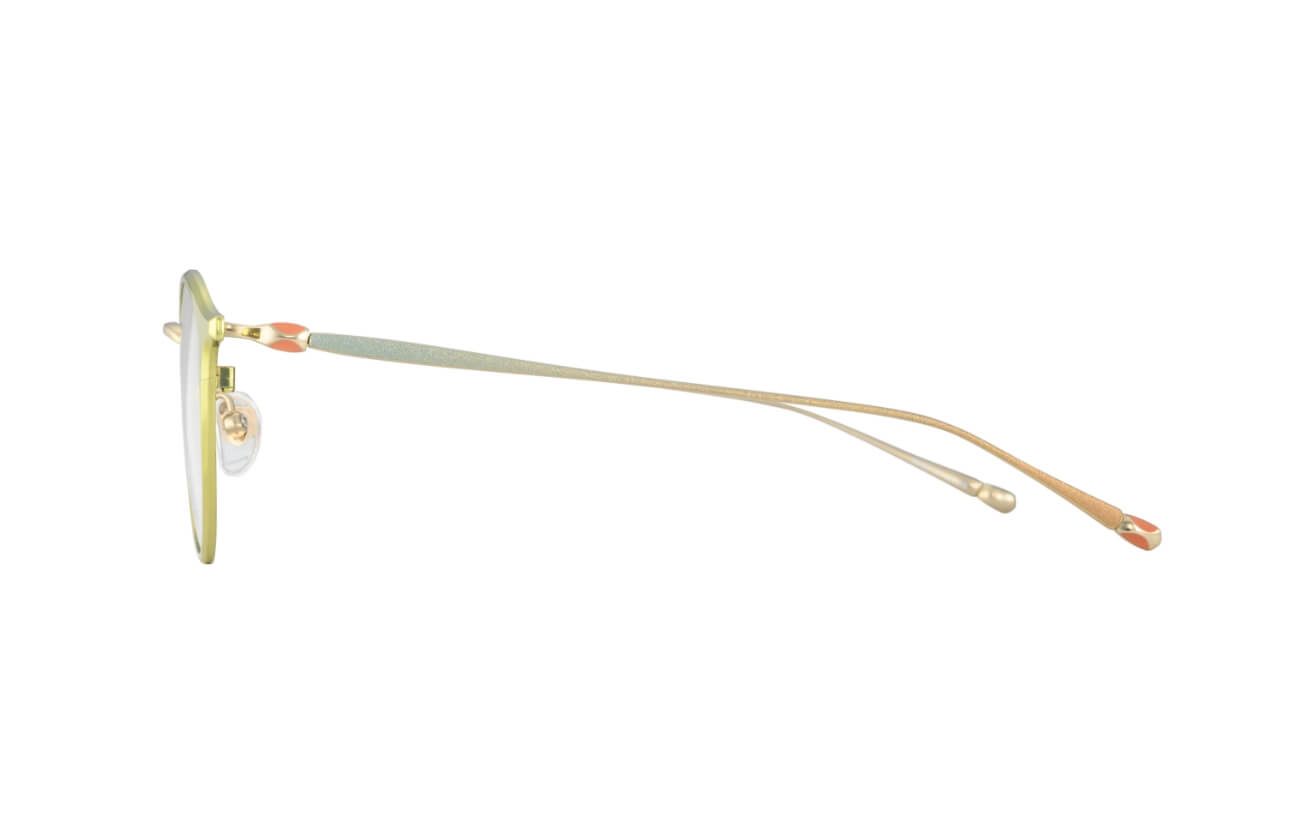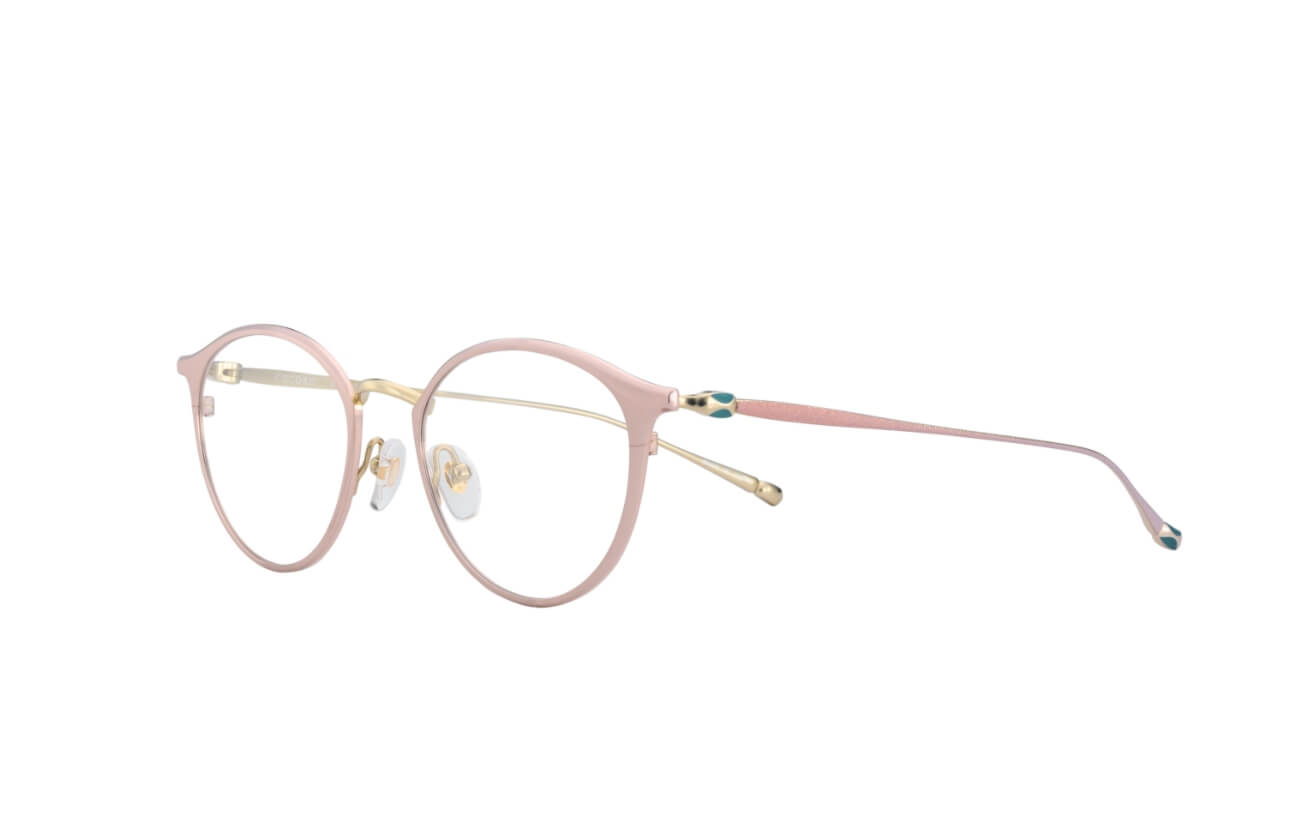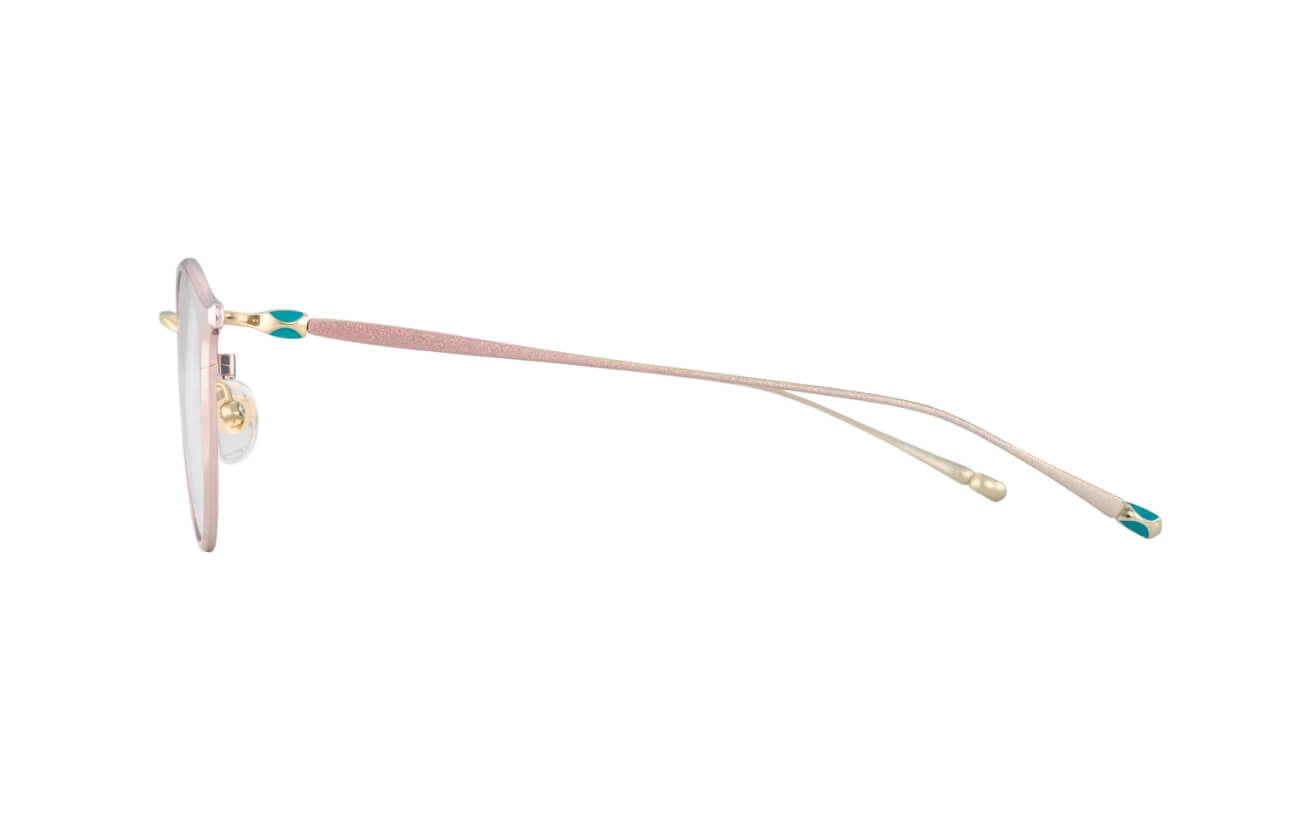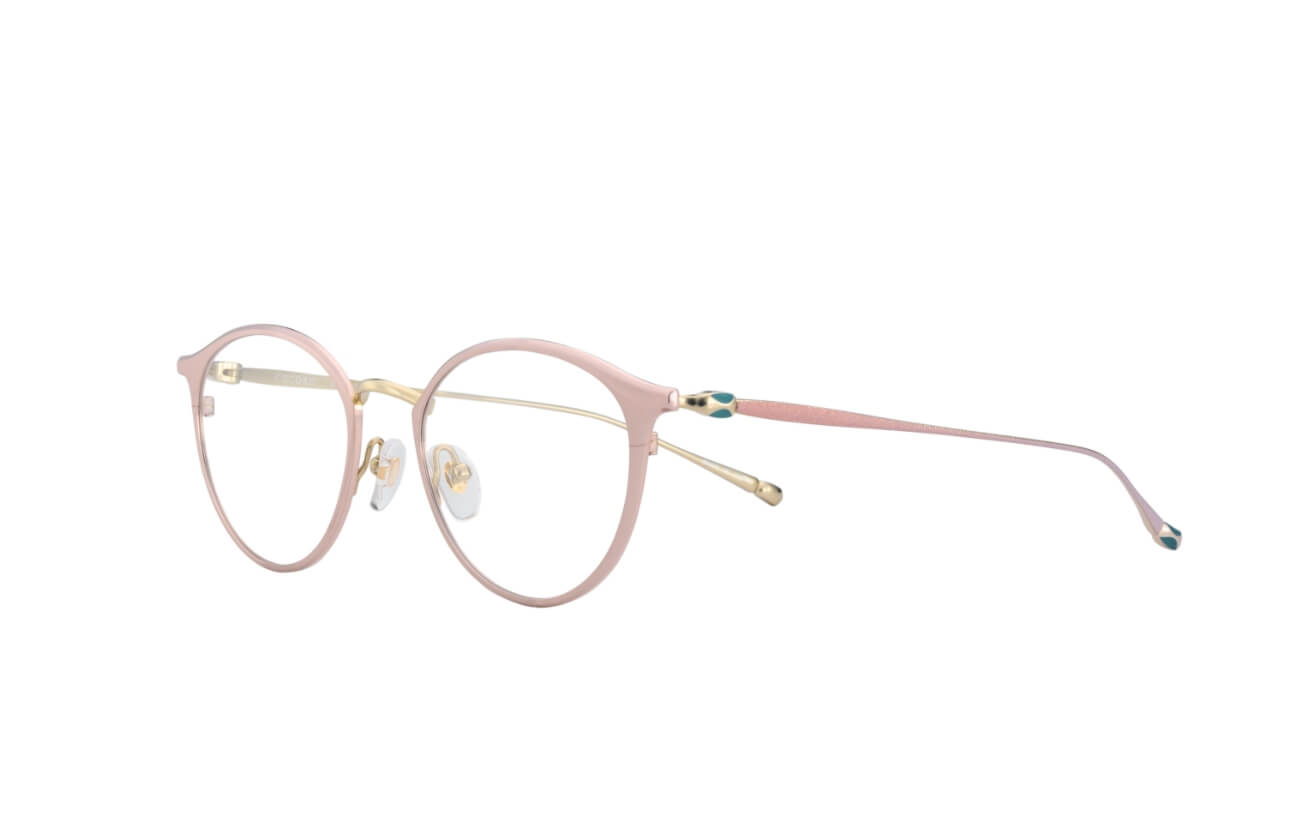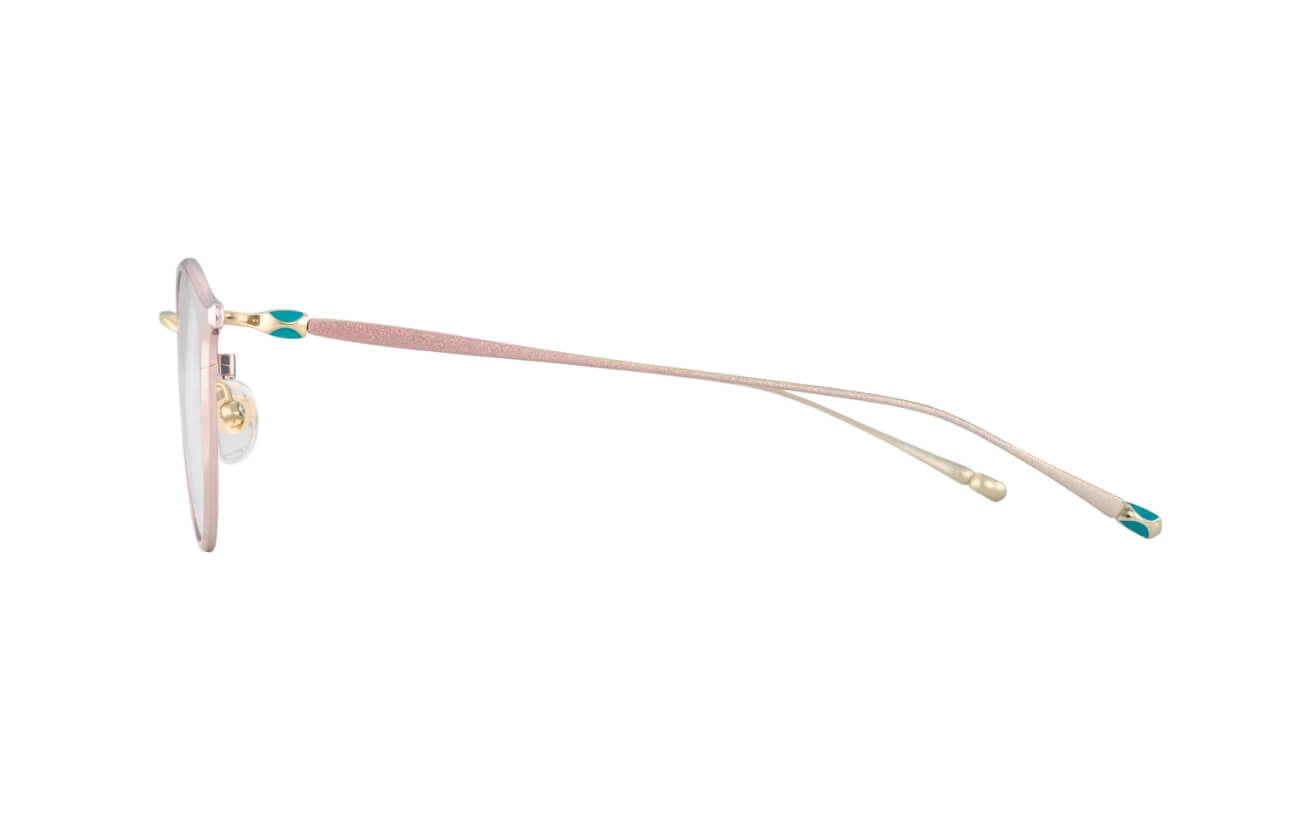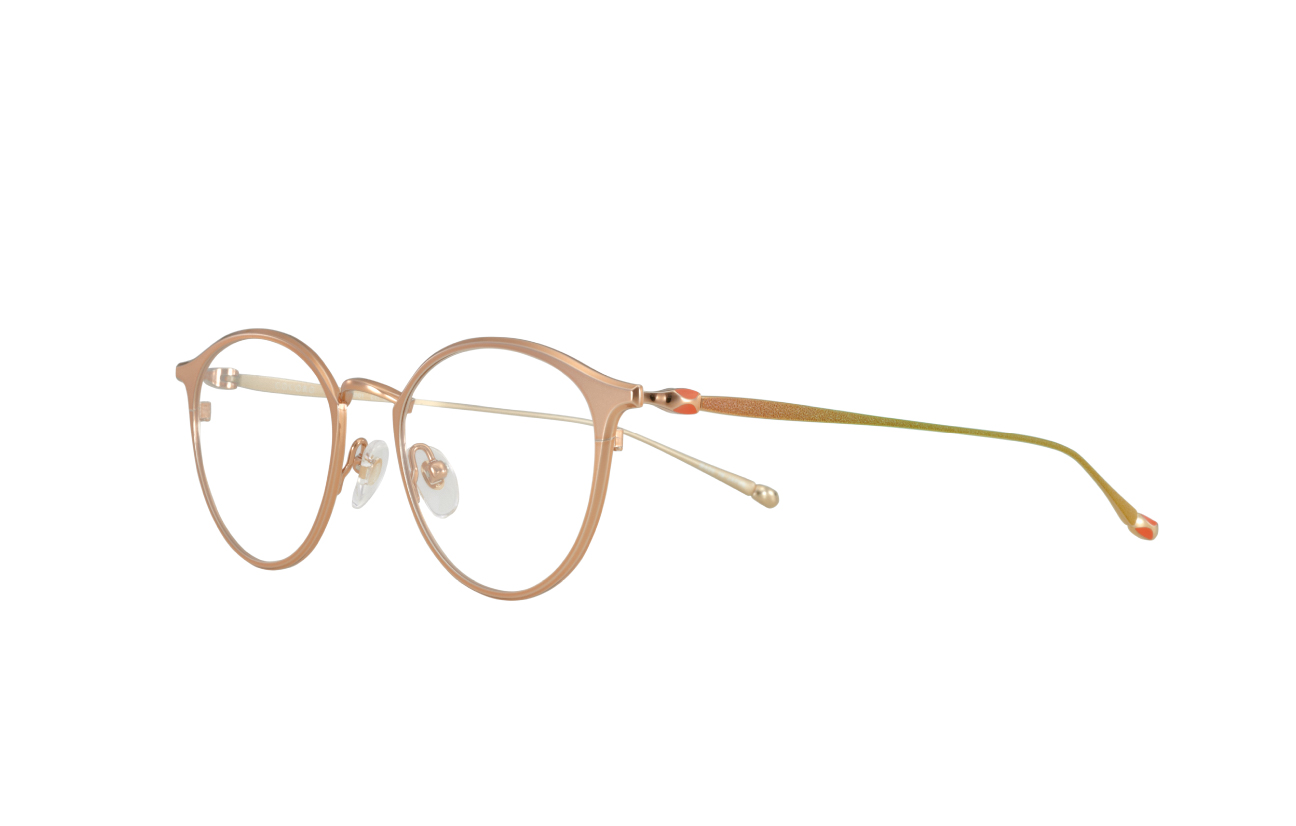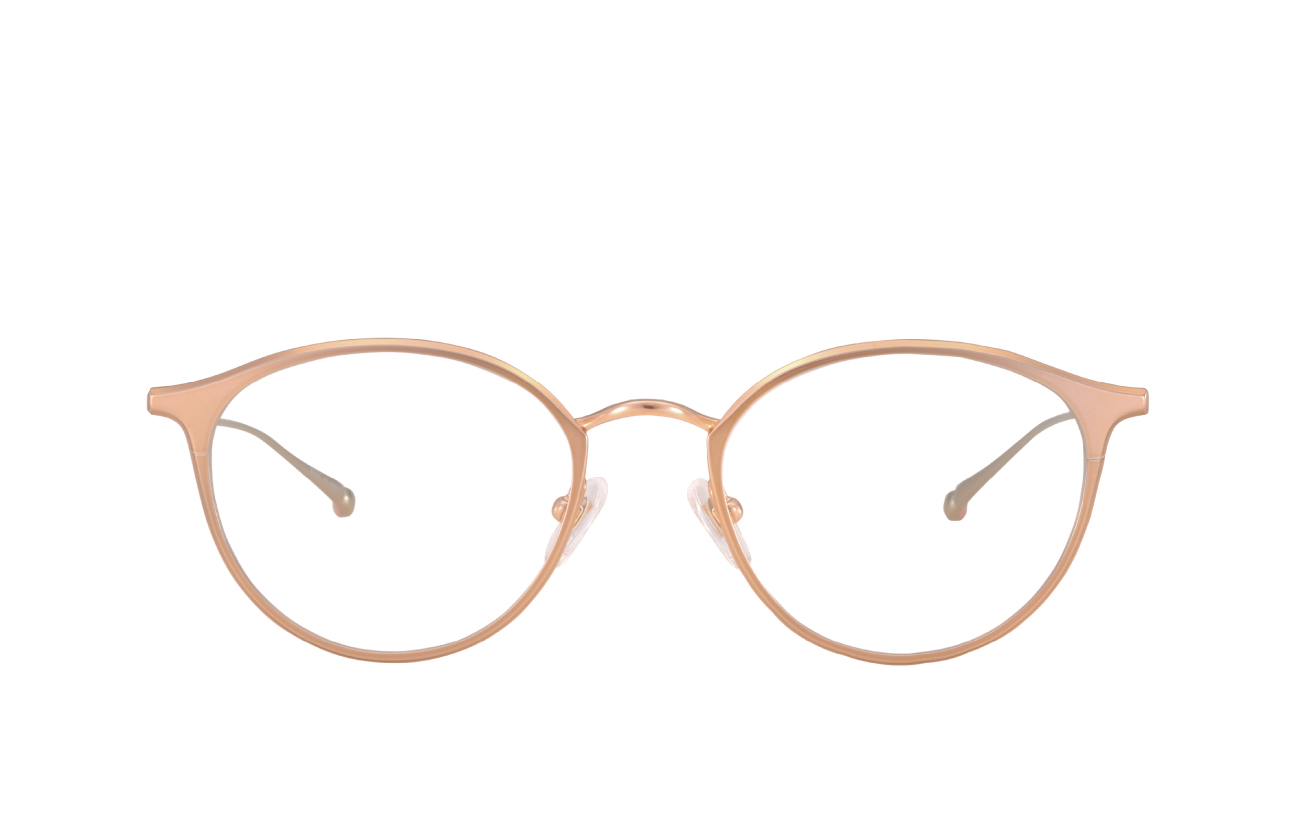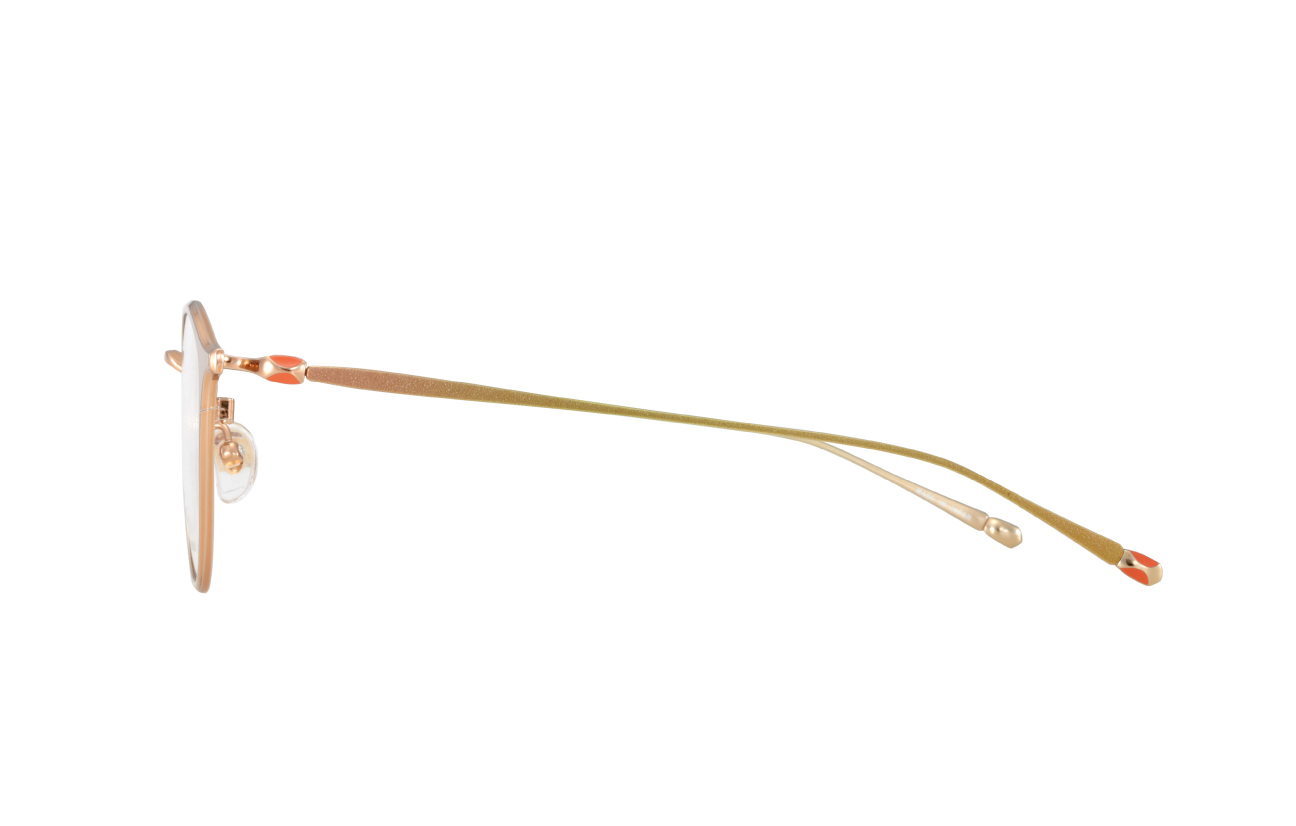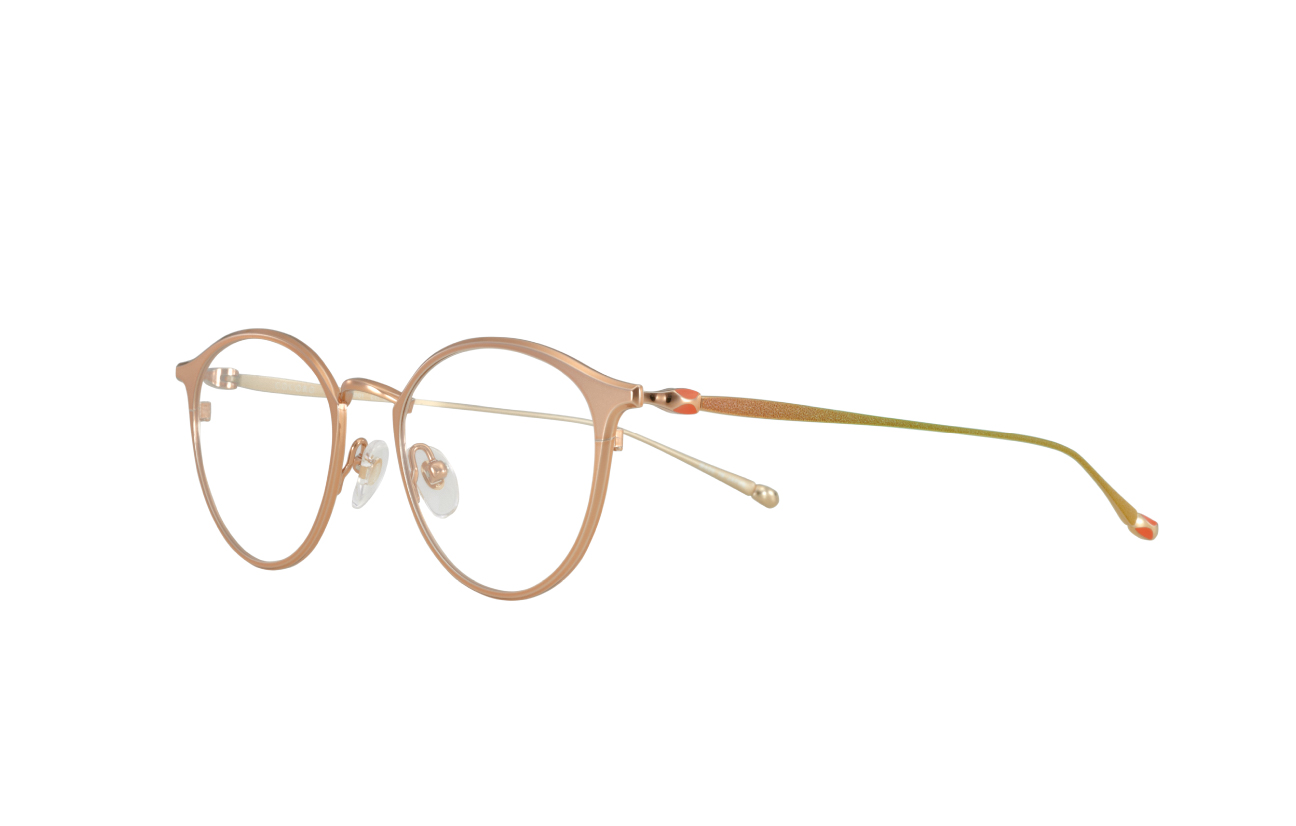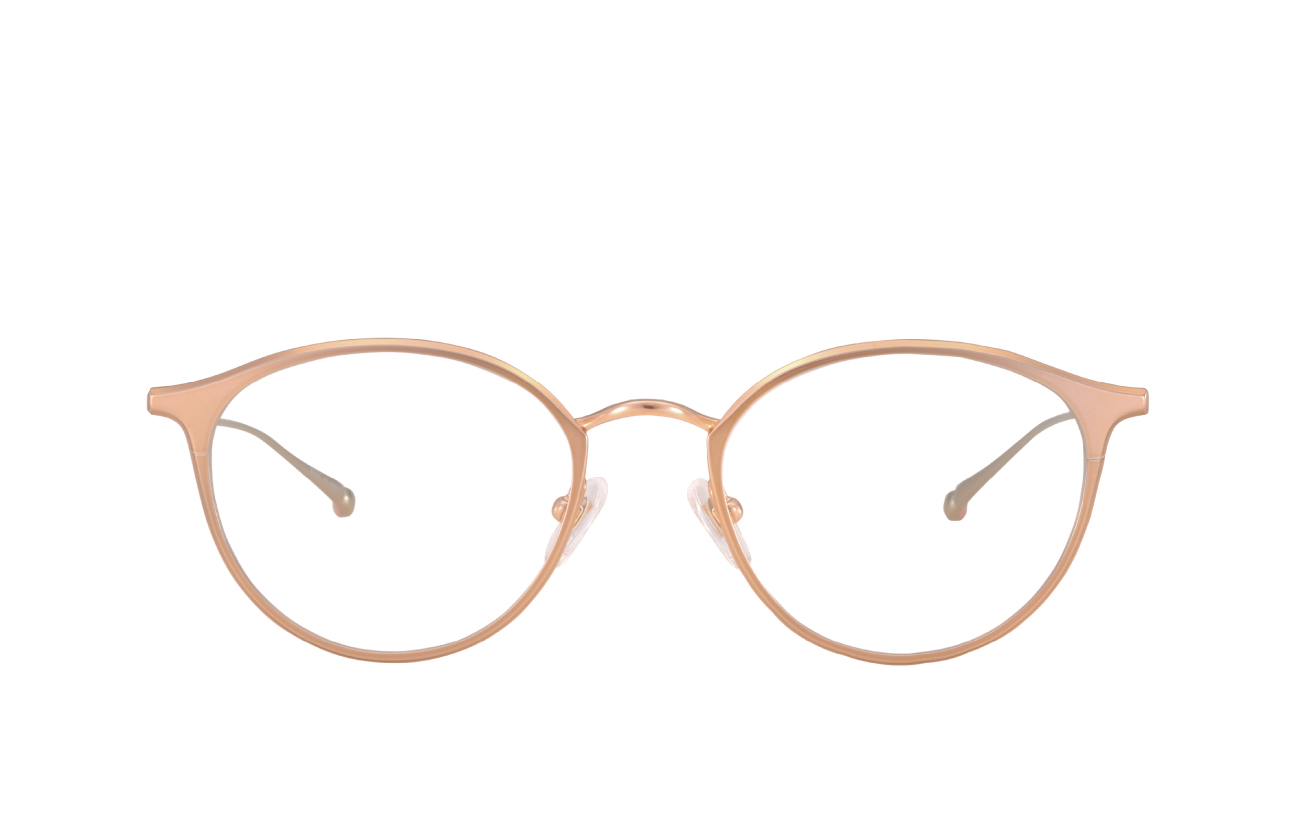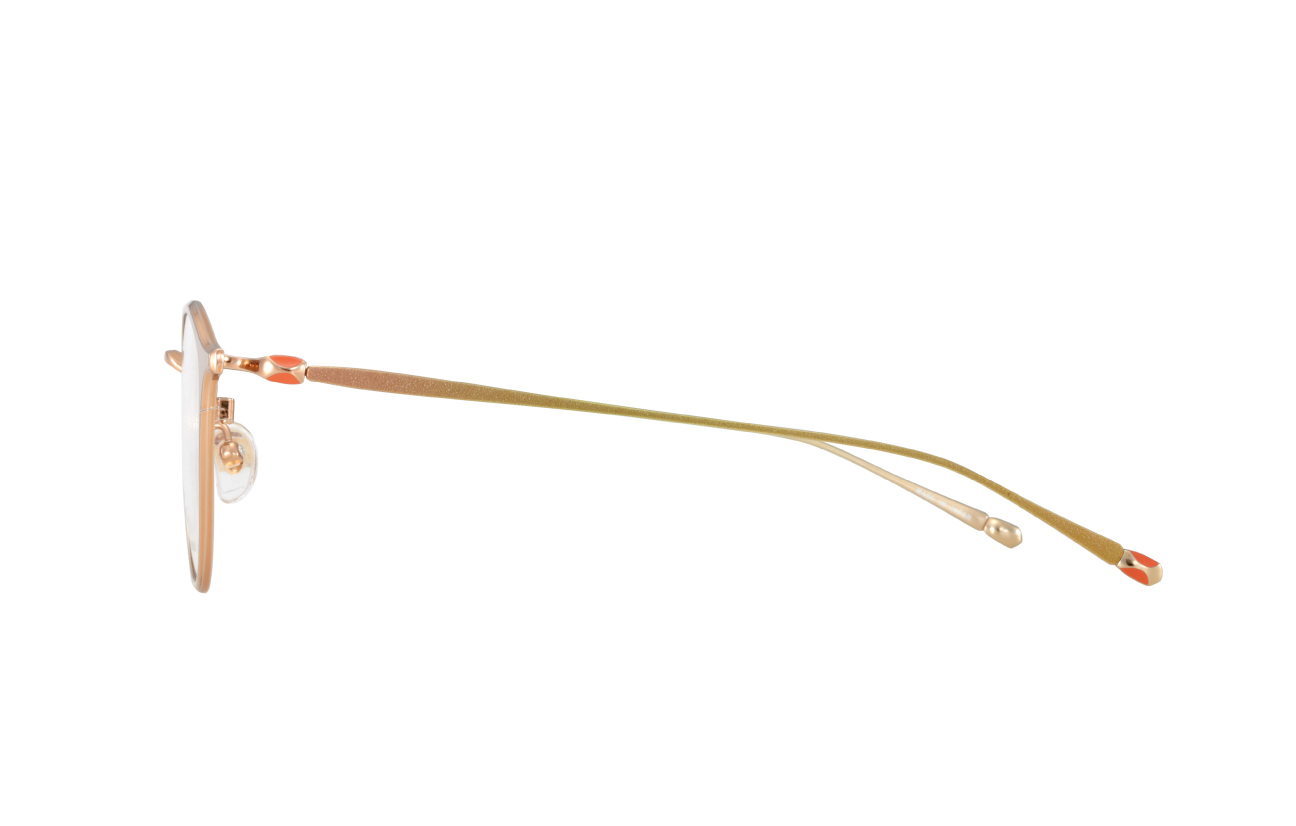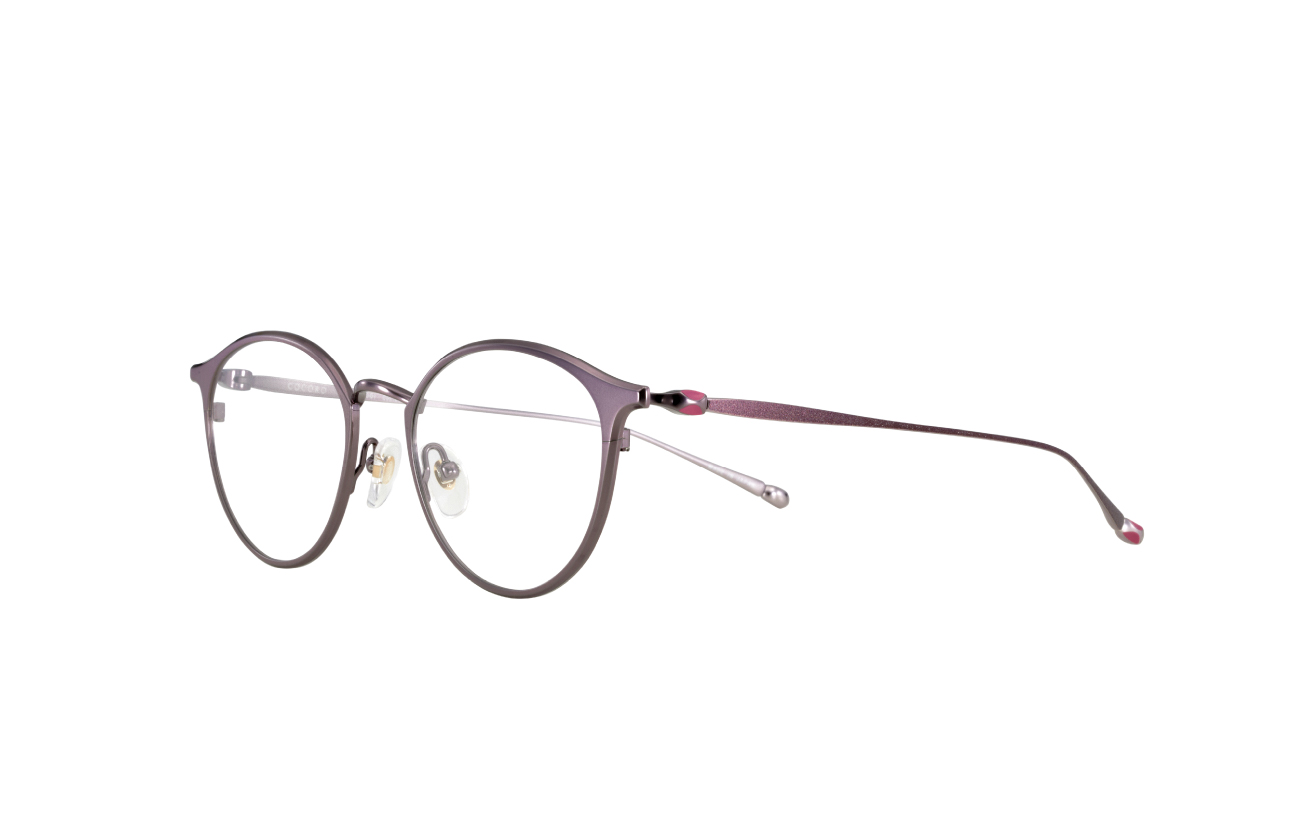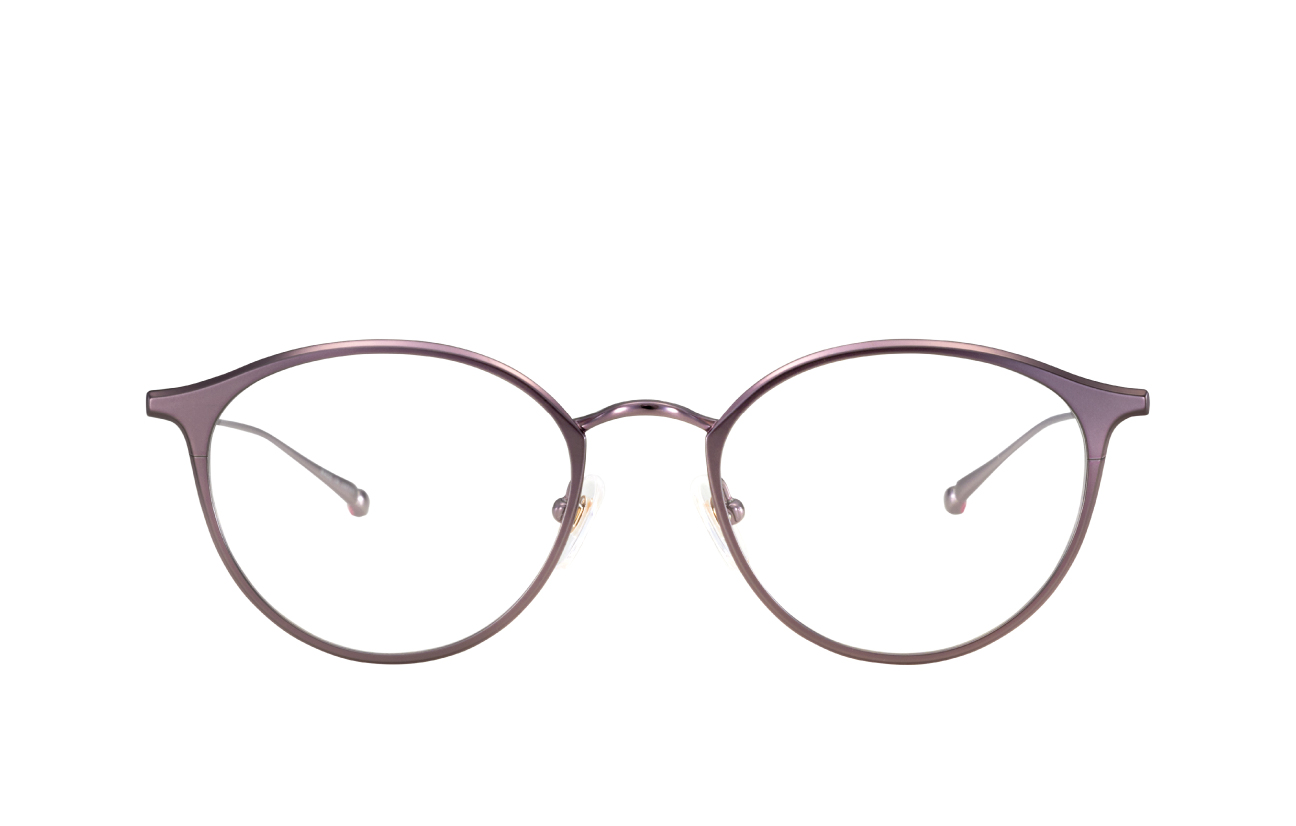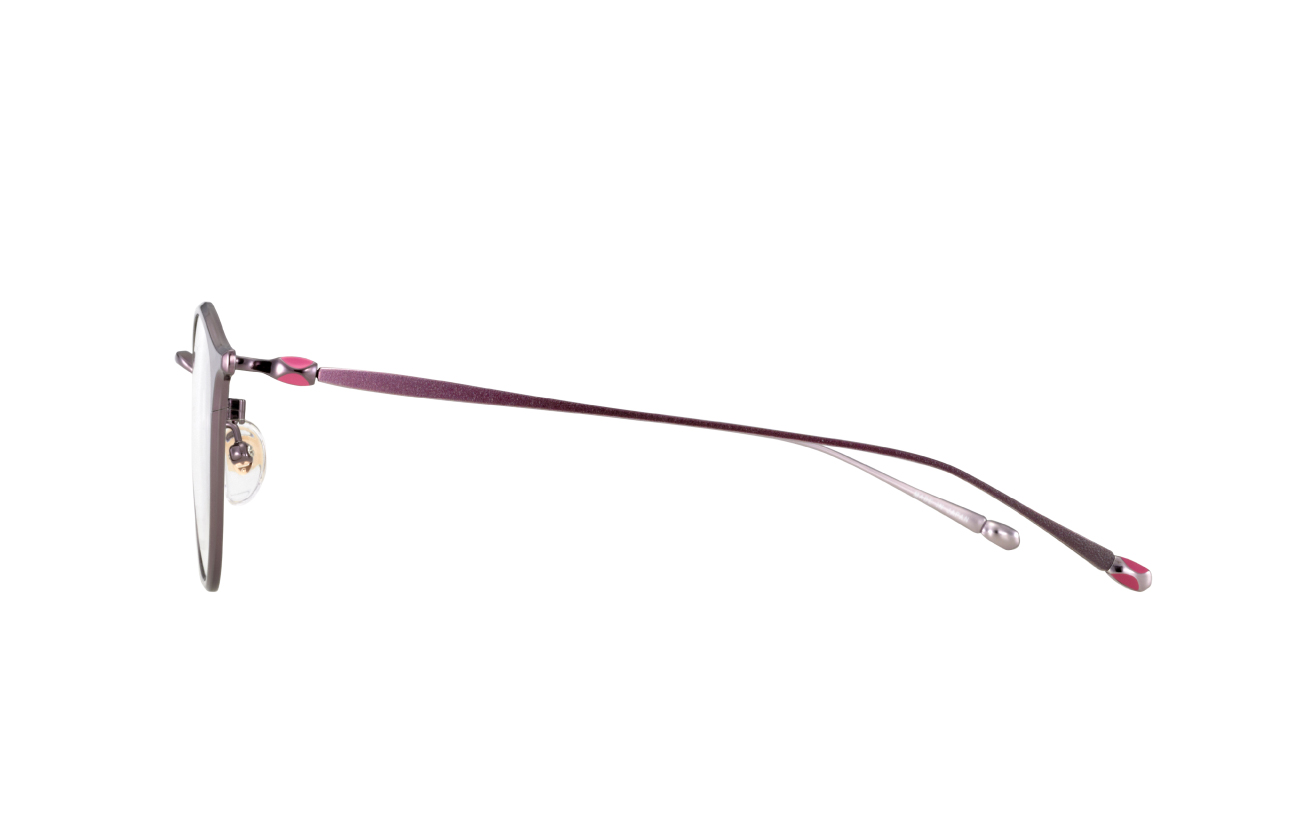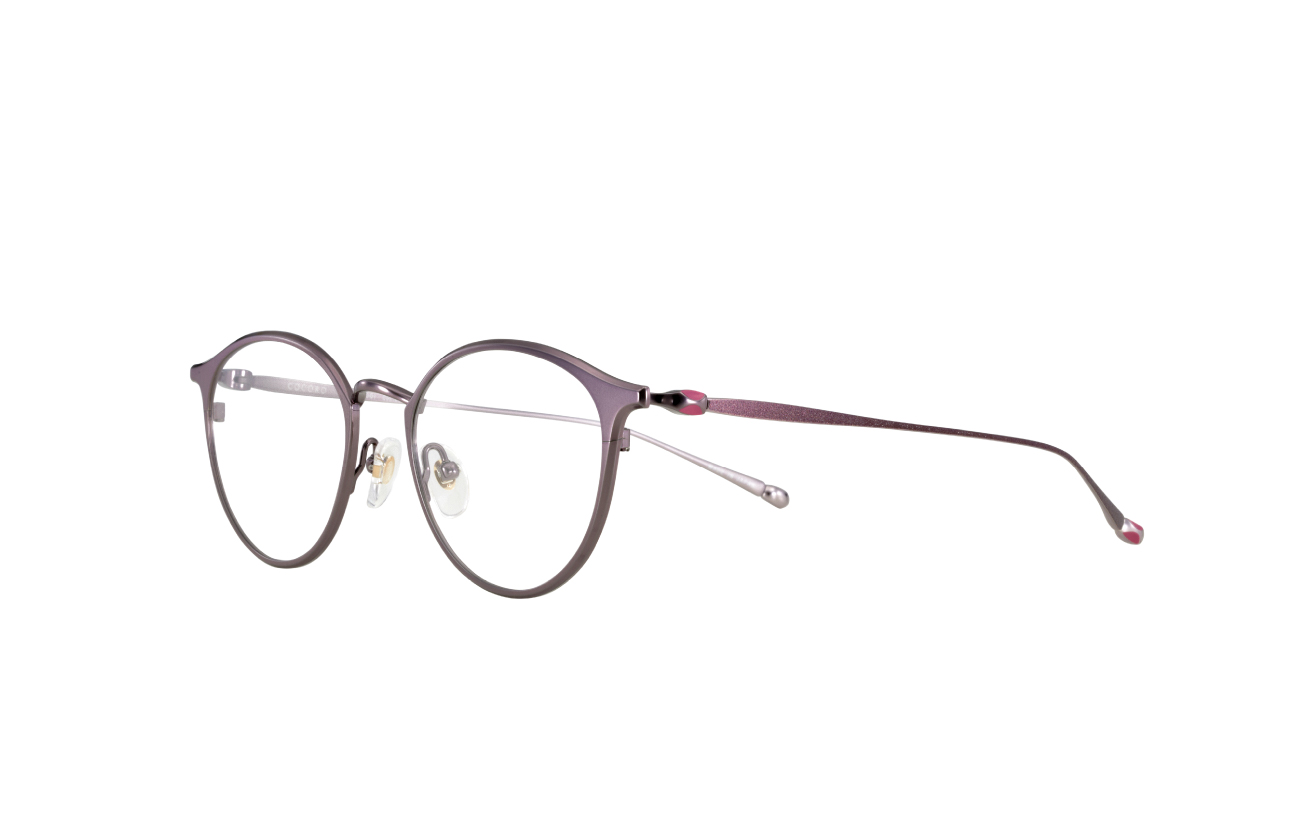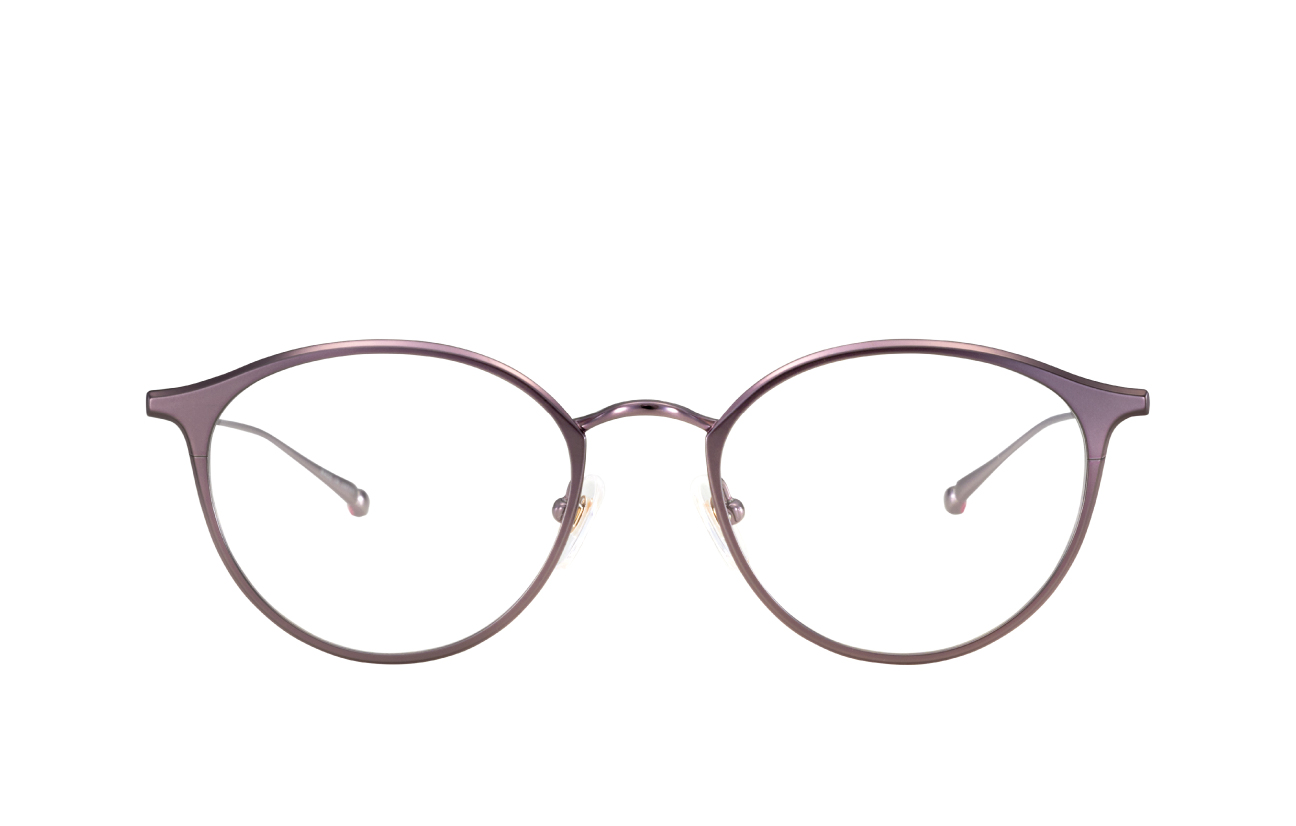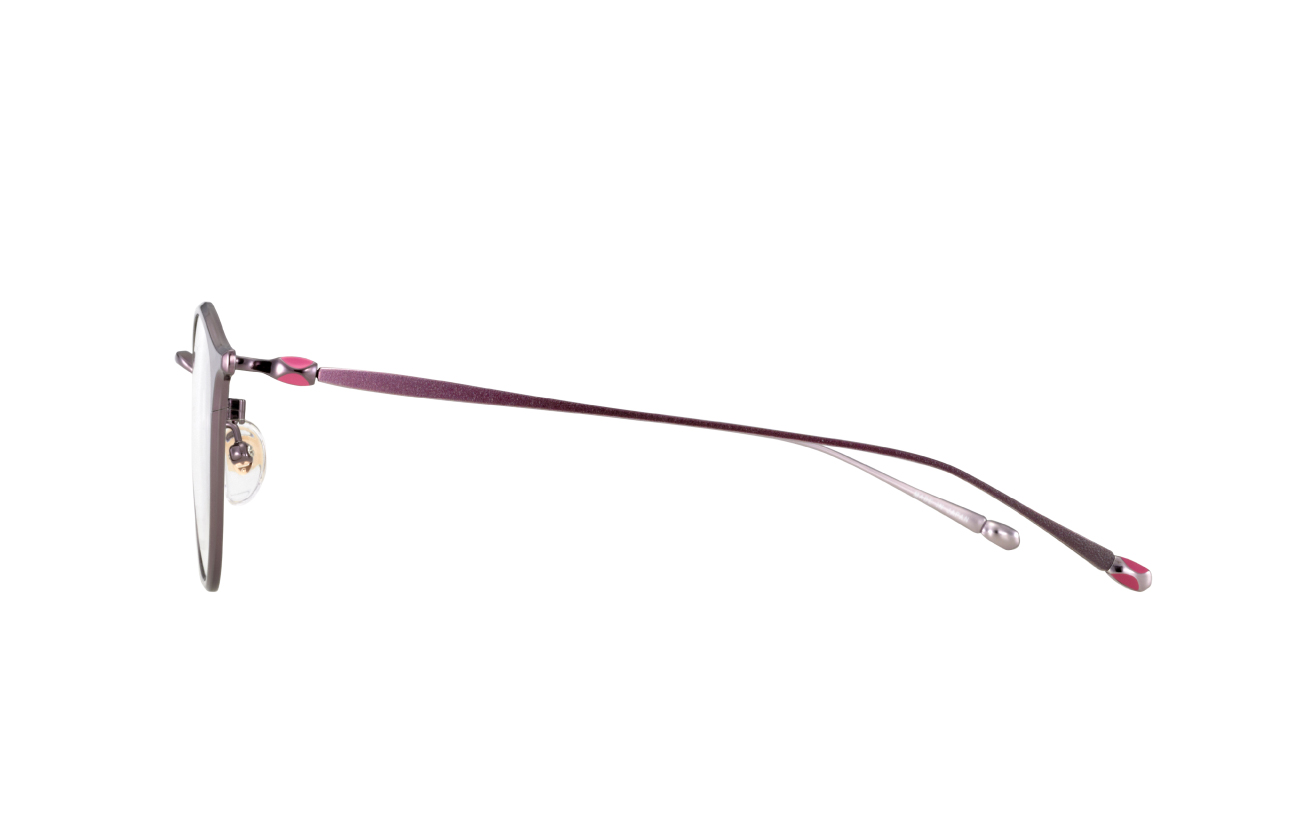 L-ECO-001
COL.01
COL.02
COL.03
COL.04
COL.05
COL.06
Frame color
ライトブラウン
light brown
ライトグレー
light glay
ライトグリーン
light green
ライトピンク
light pink
ライトオレンジ
light orange
ラベンダー
lavender
フロントは、シート状のメタル素材に幾度もプレスを重ねることで、絶妙な立体感を生み出した。大らかな丸みのあるボストンは、掛け手の表情を華やかで垢ぬけた印象に導いてくれる。
テンプルは、特殊立体樹脂で京友禅の艶やかな色合いを表現。テンプルエンドに配されたポイントカラーが、メイクアップ効果を高めてくれる。
The front is made by repeatedly pressing sheet metal to create an exquisite three-dimensional effect. The rounded Boston eye shape leaves a stylish and sophisticated impression.
A special three-dimensional resin coats the temples and brilliantly expresses the elegant Kyo-Yuzen colors. Kyo-Yuzen is a special dyeing technique and is one of the traditional arts of Kyoto.
The point coloring on the temple tip adds a subtle make-up effect.
Frame material

titanium
Size

50□19-140
Weight

11g