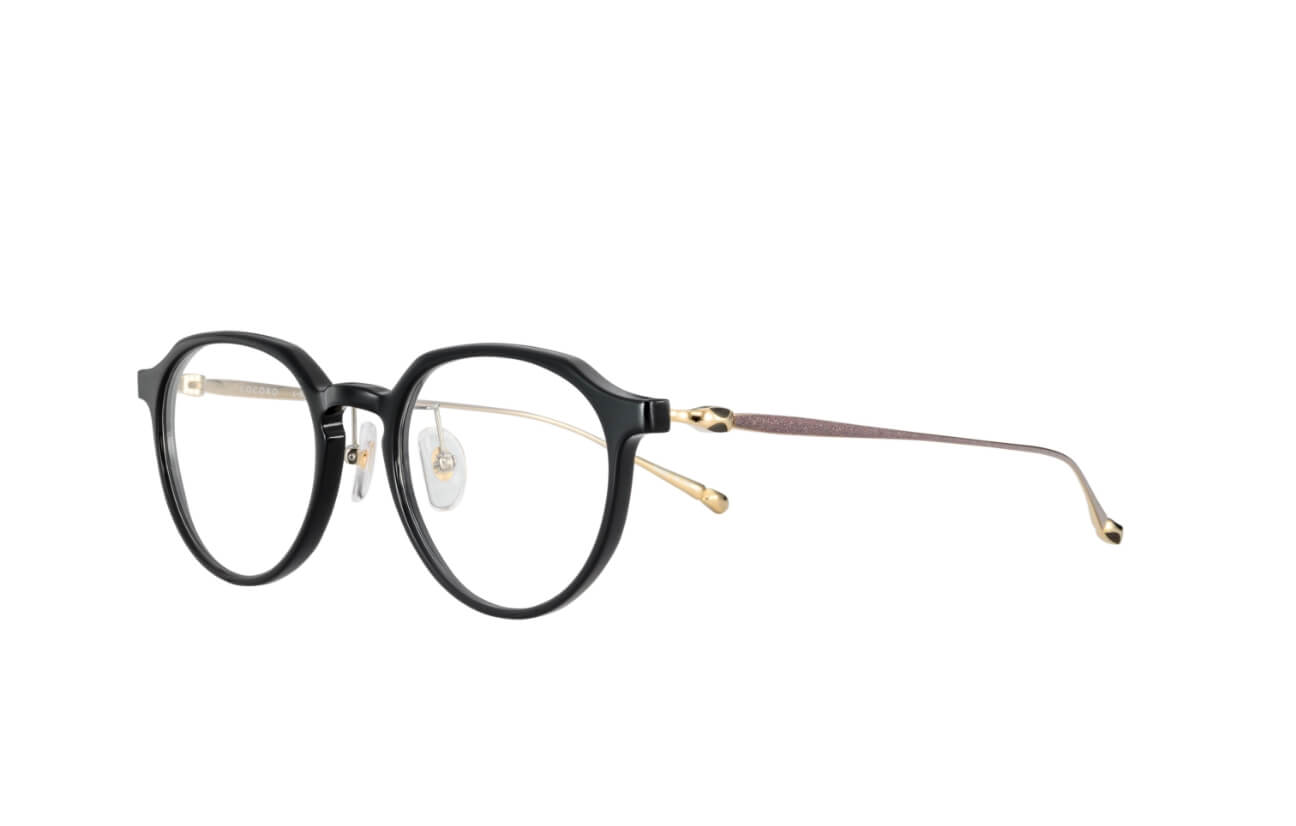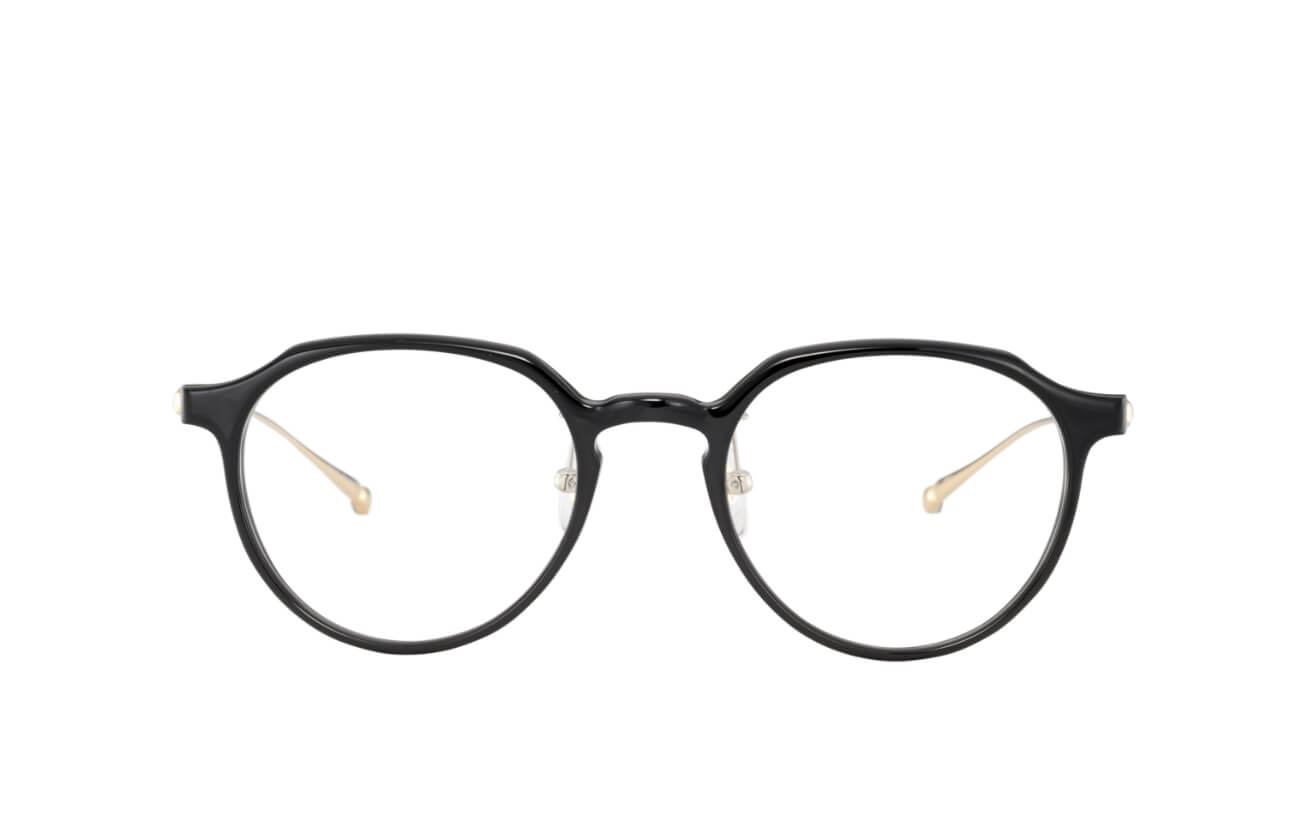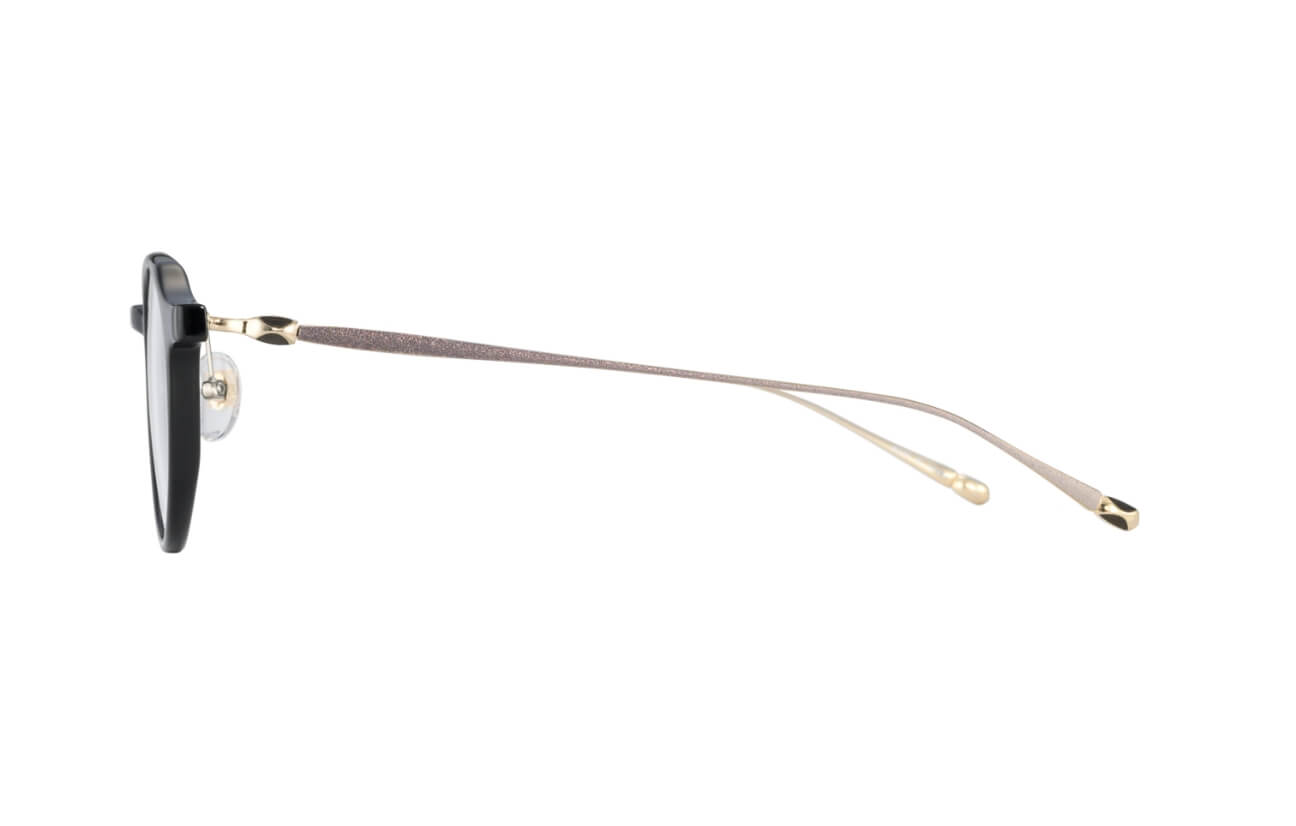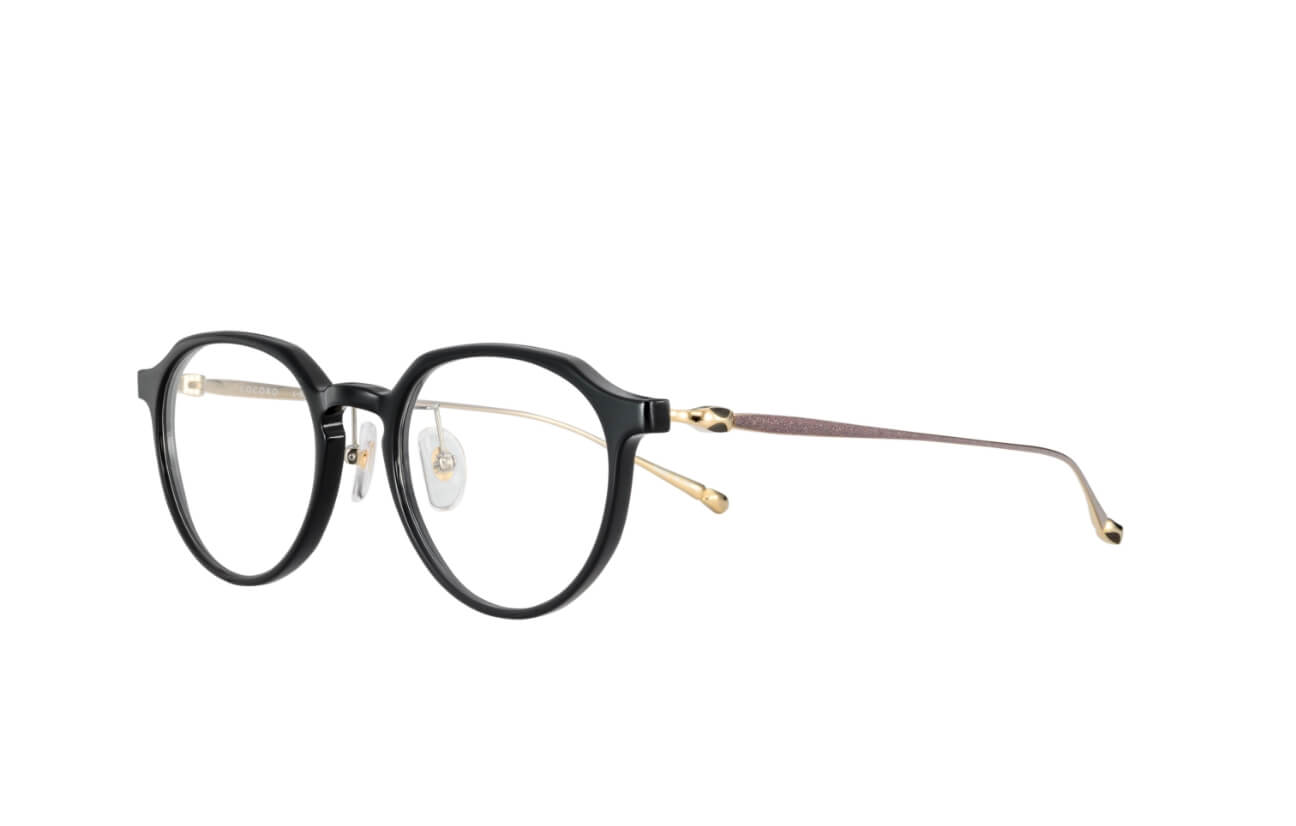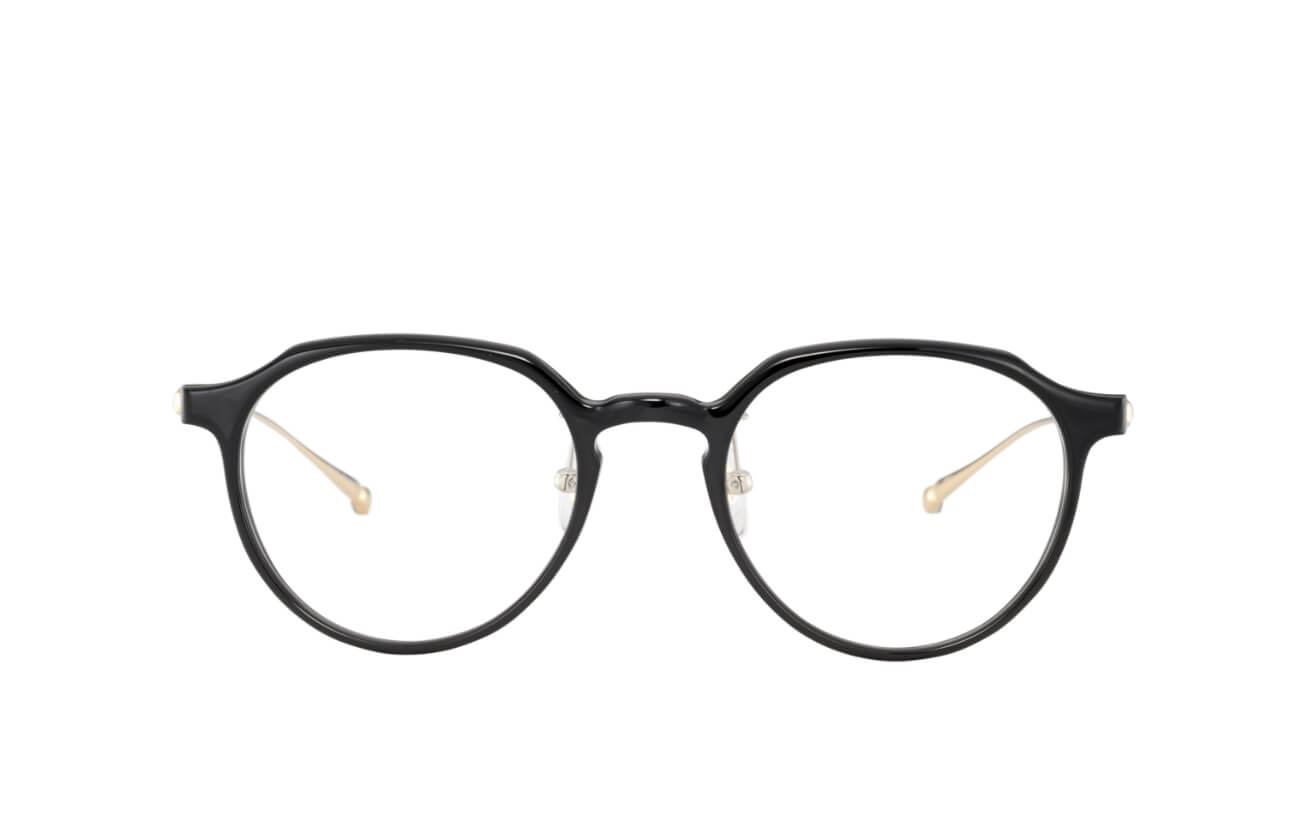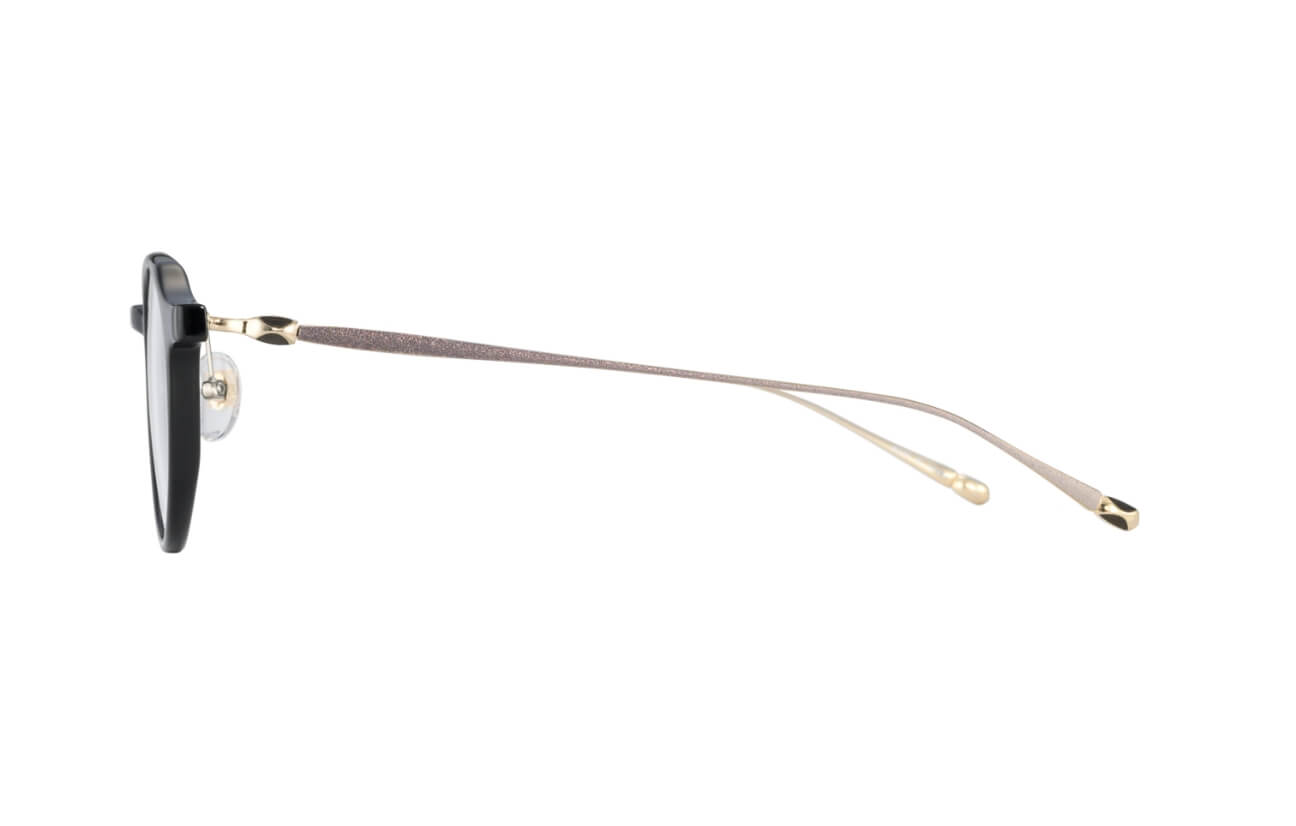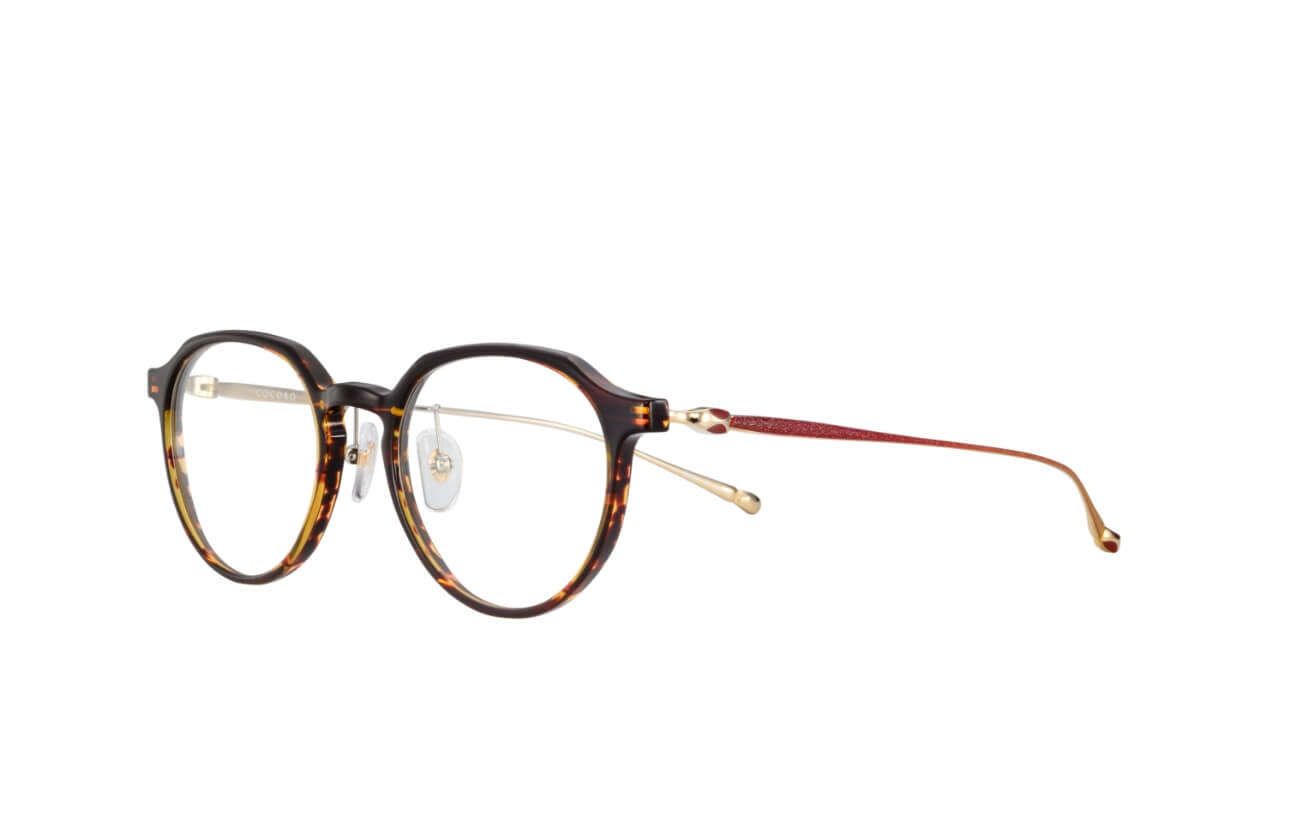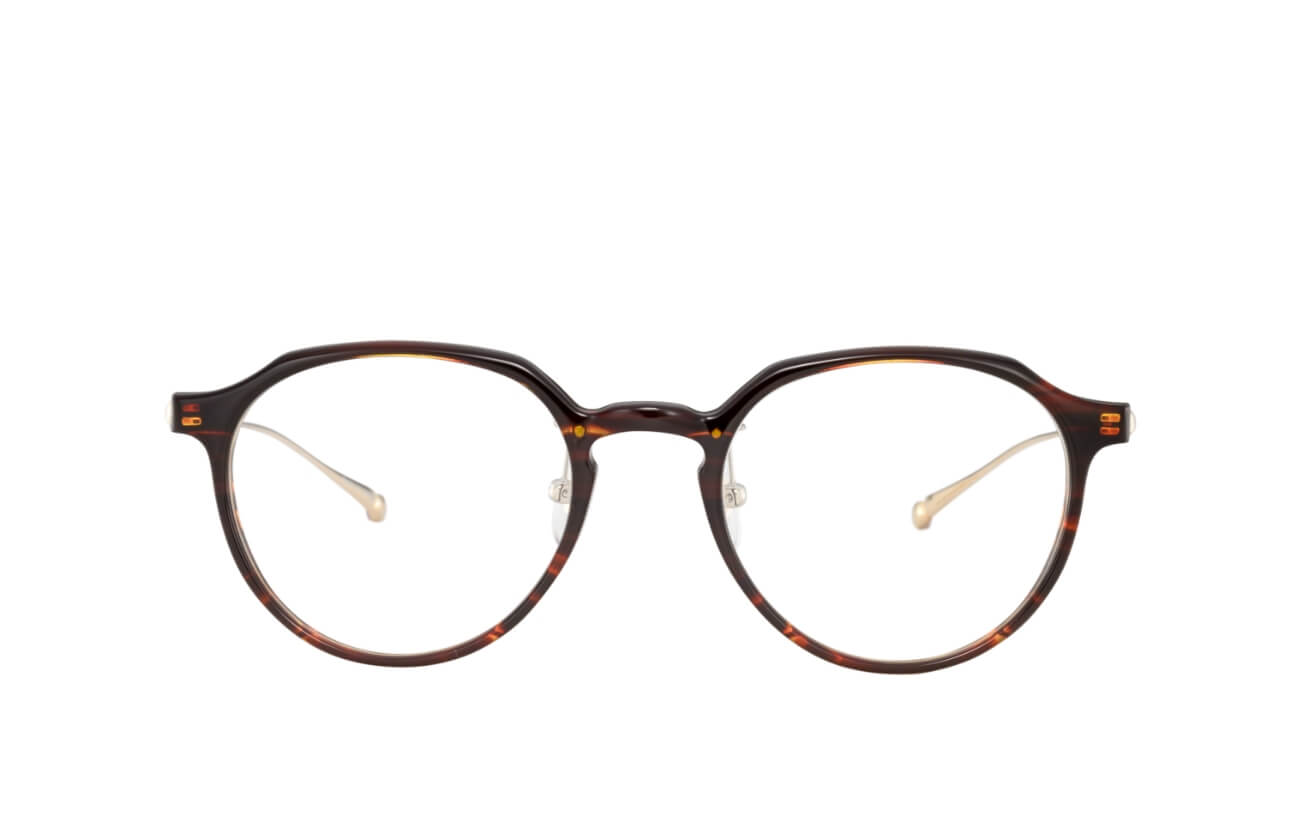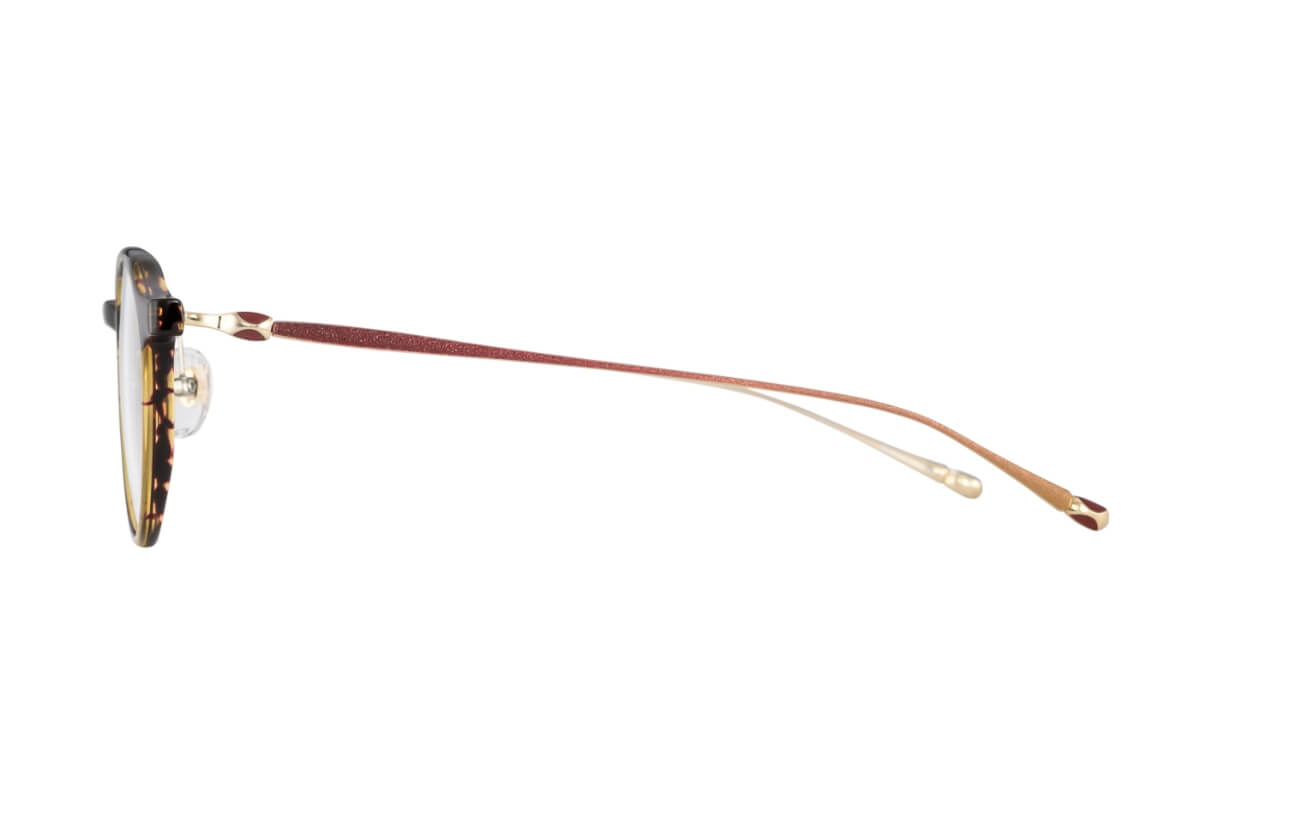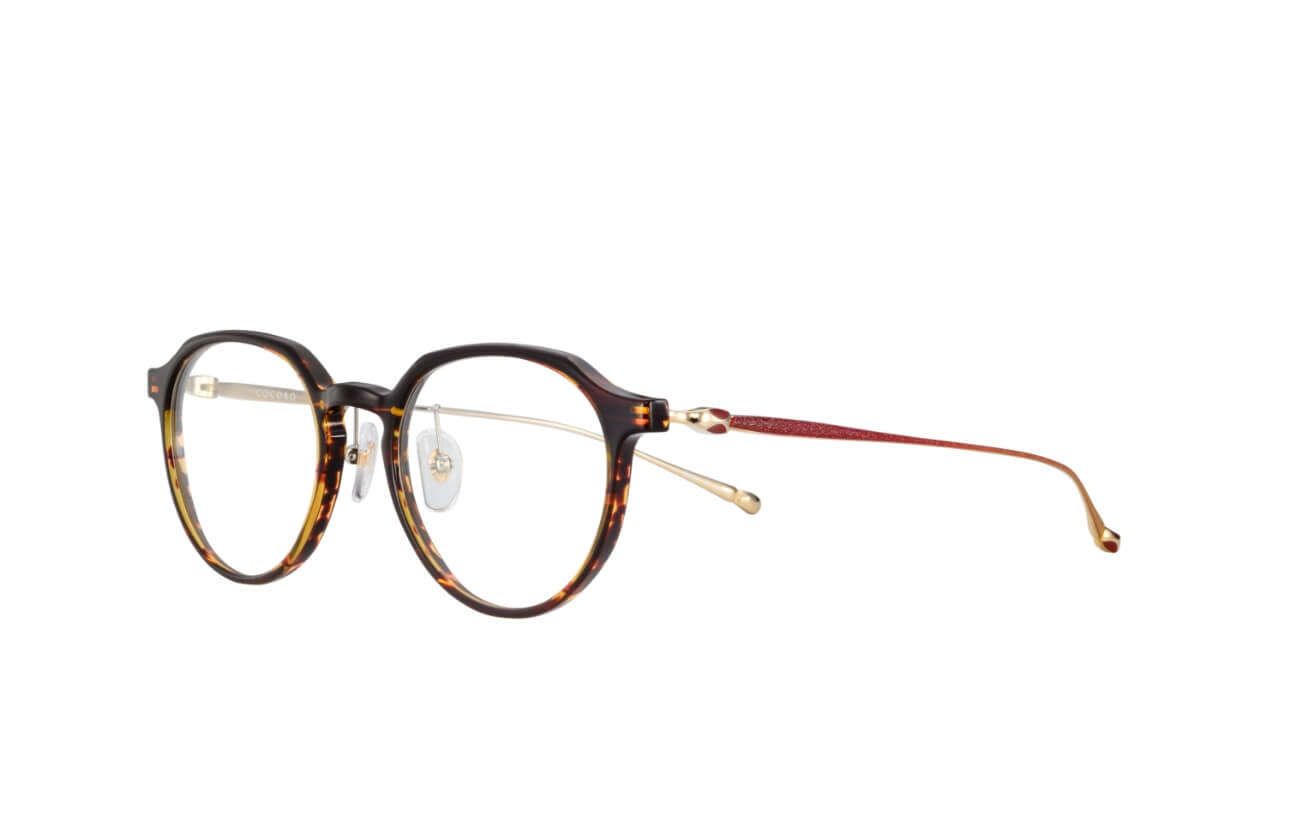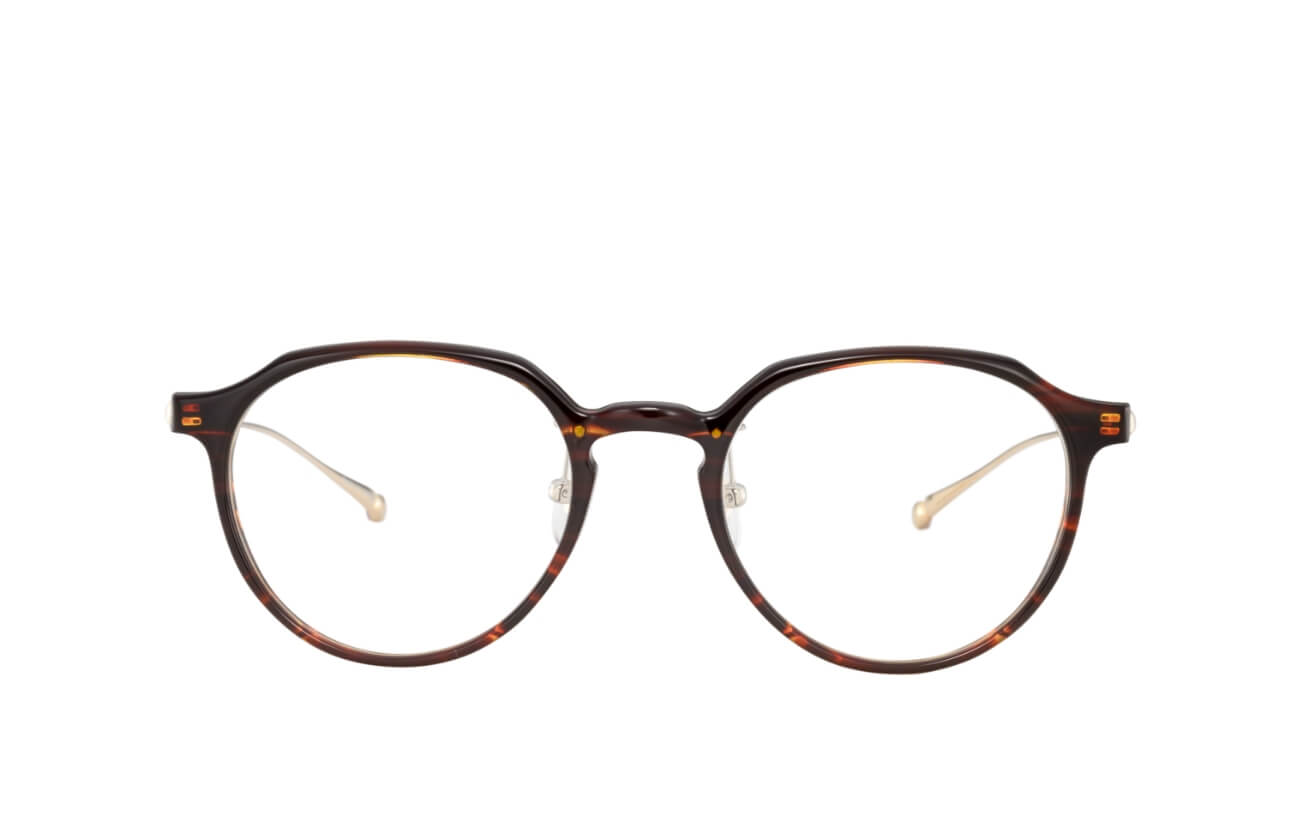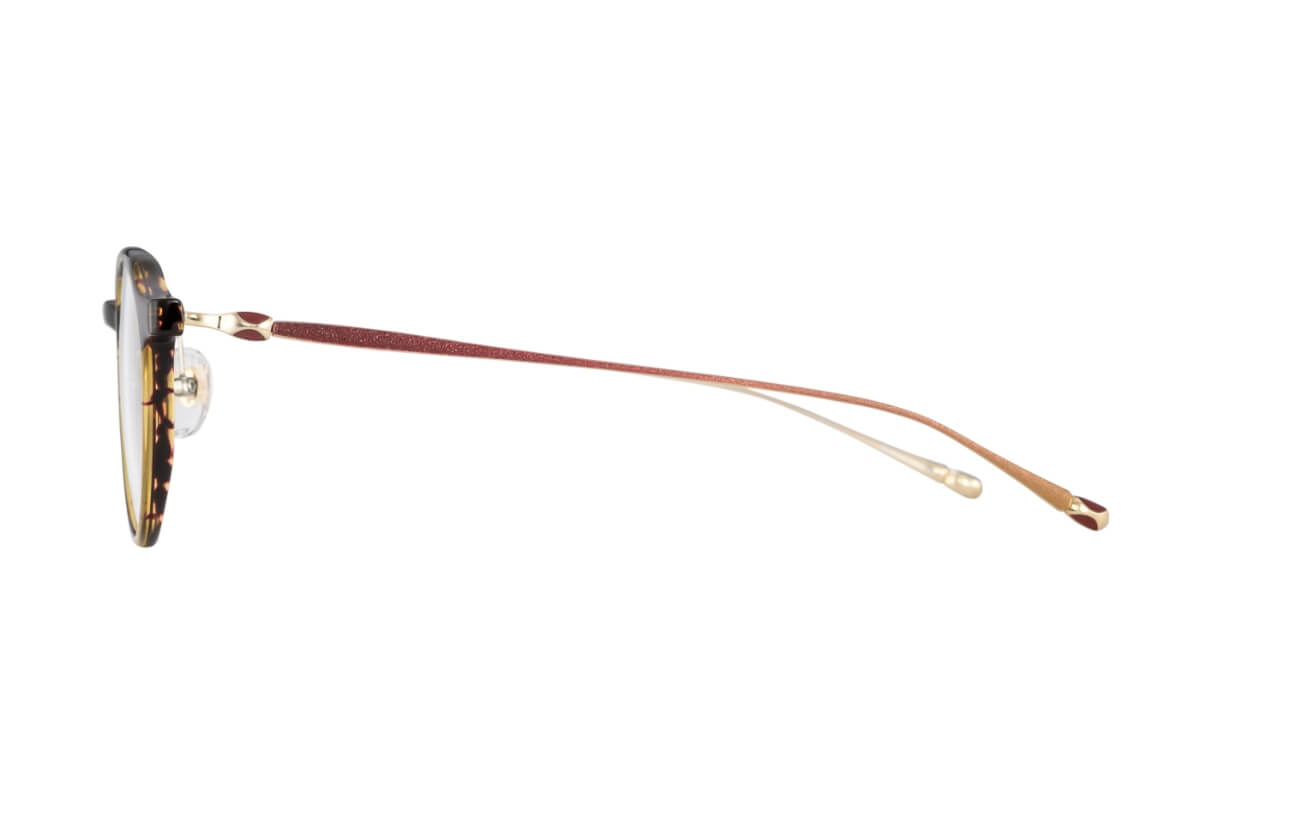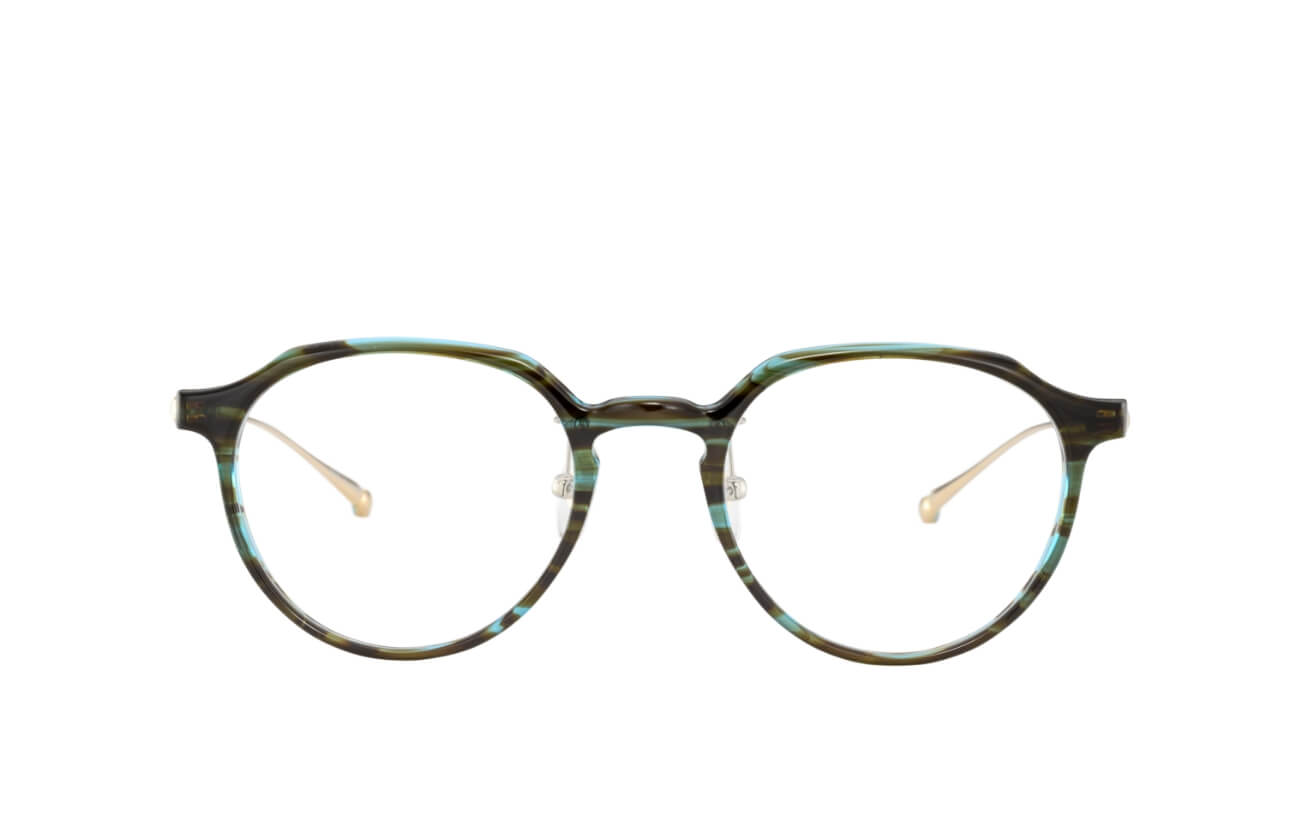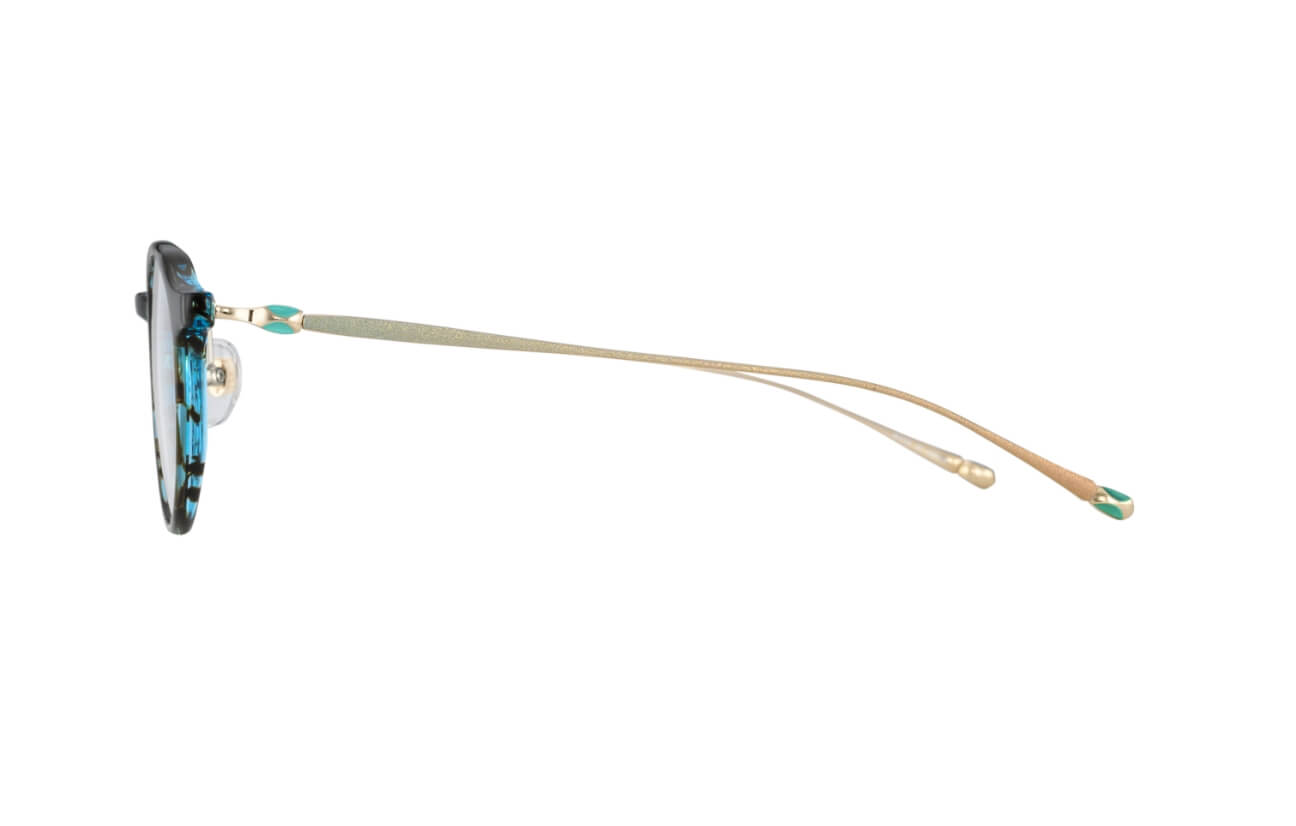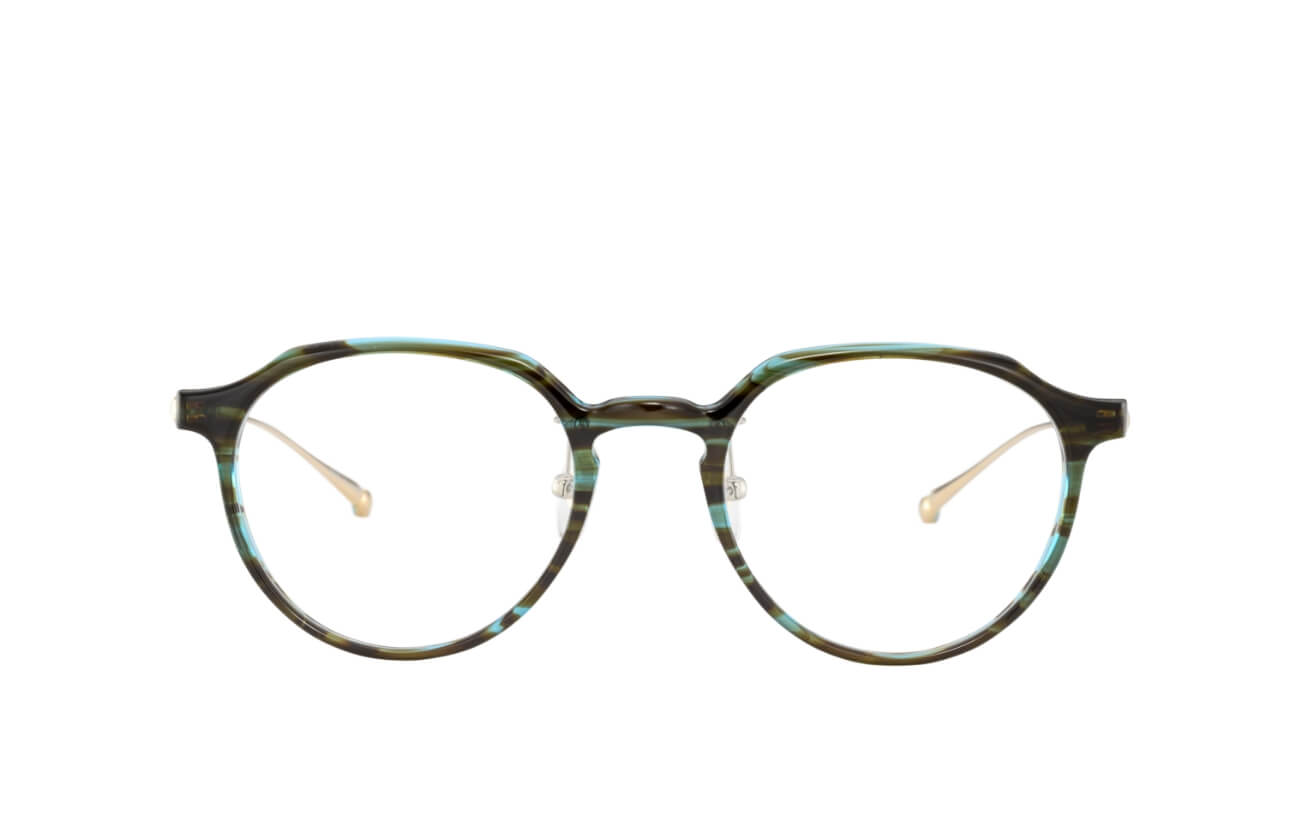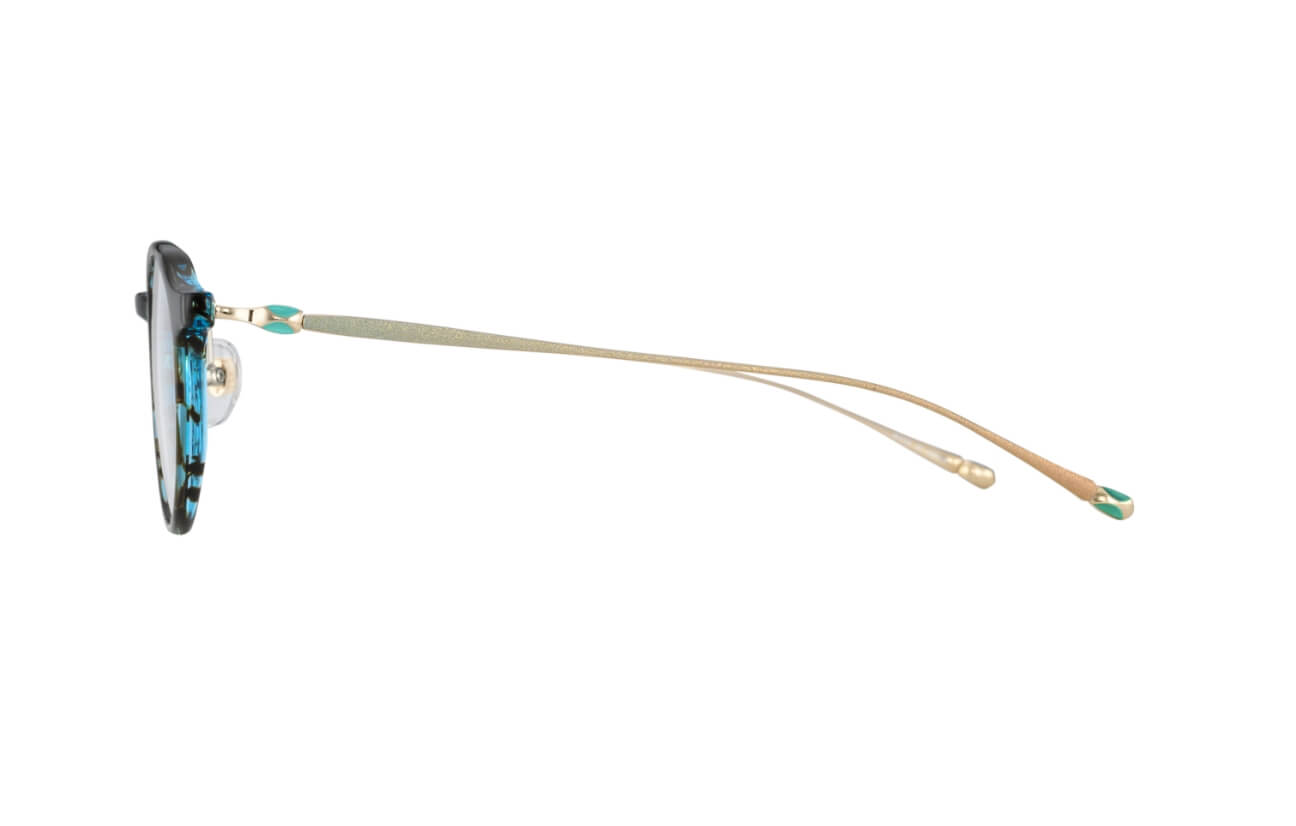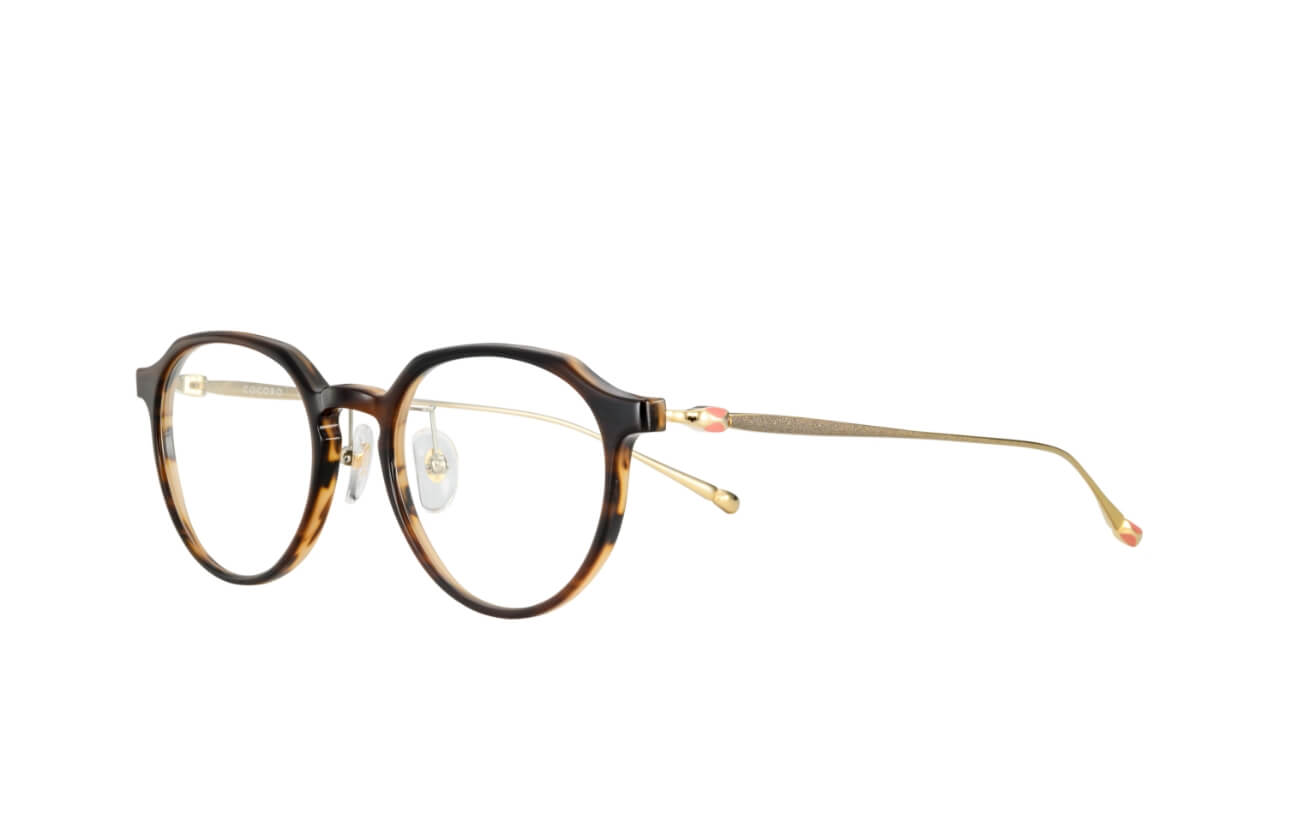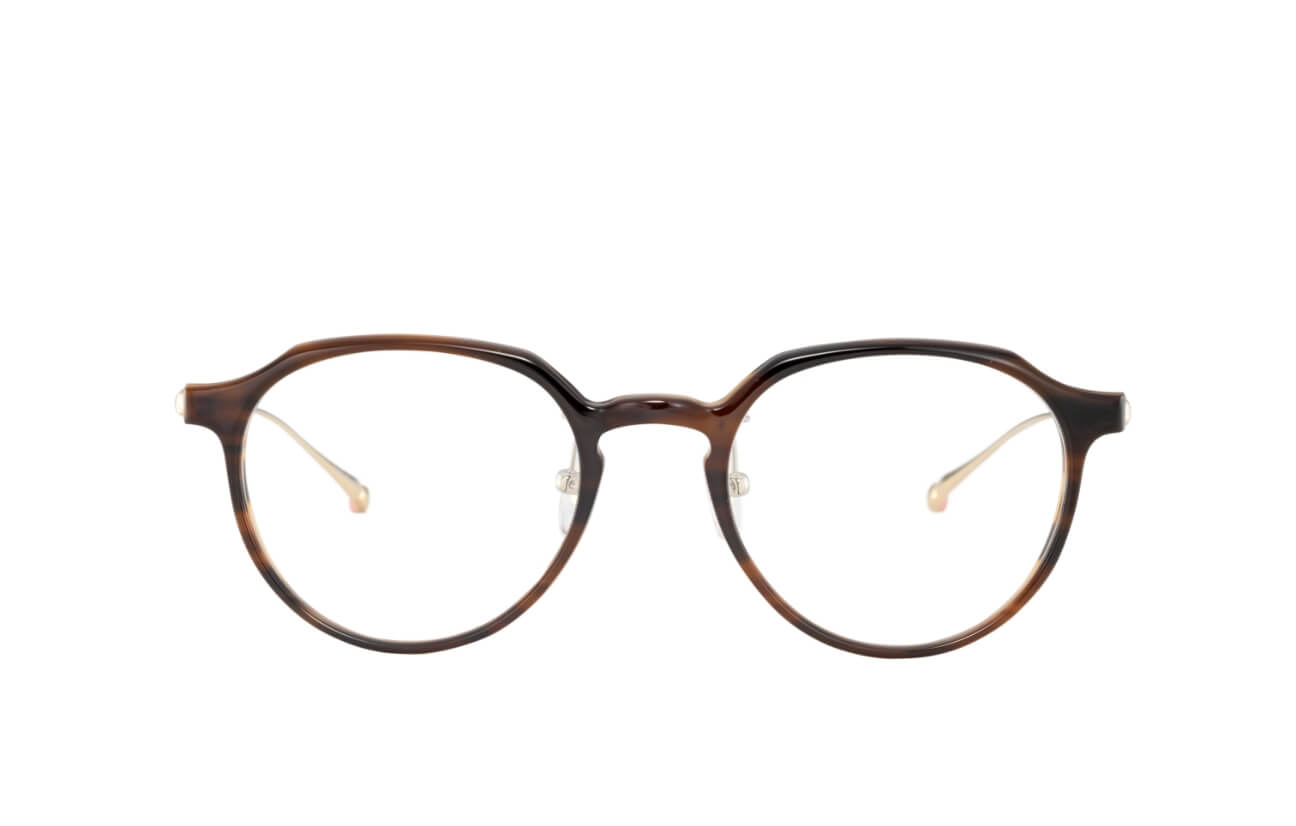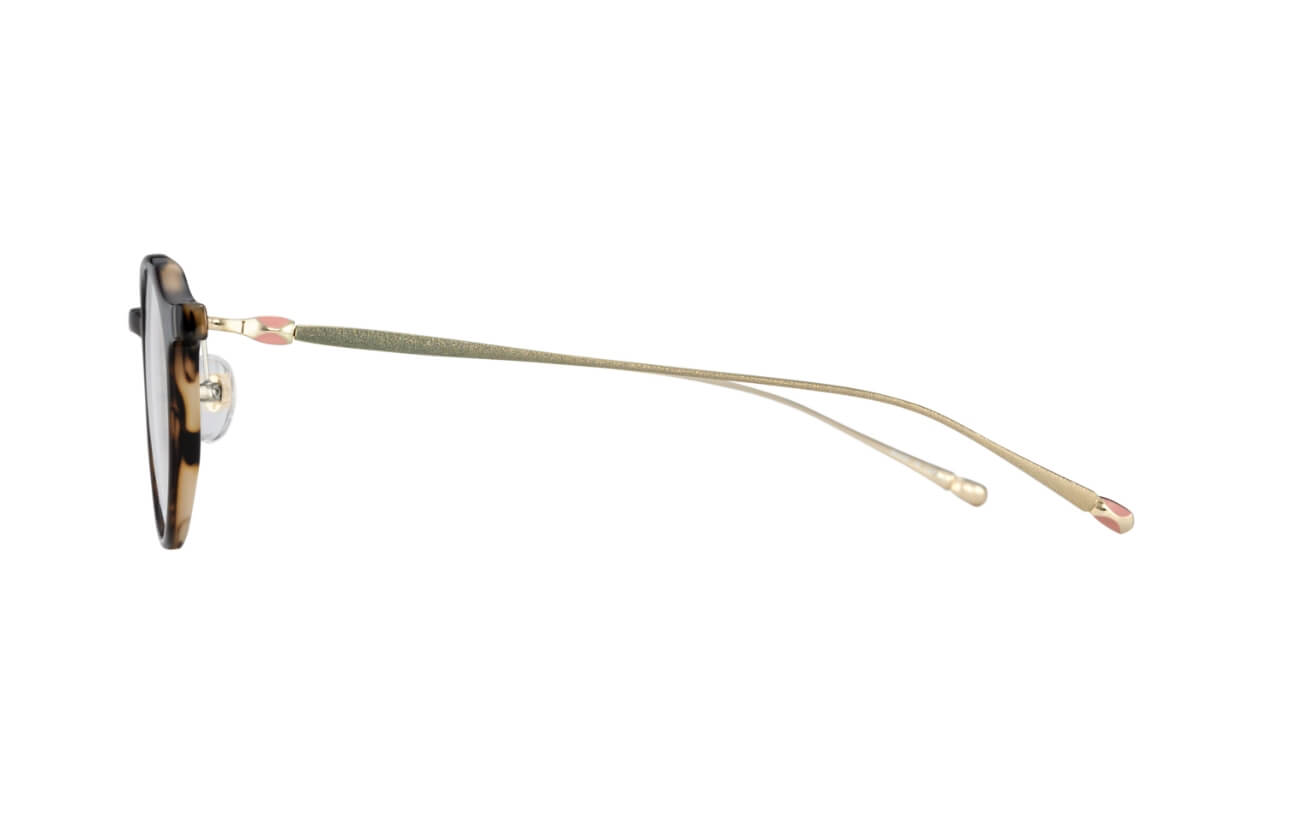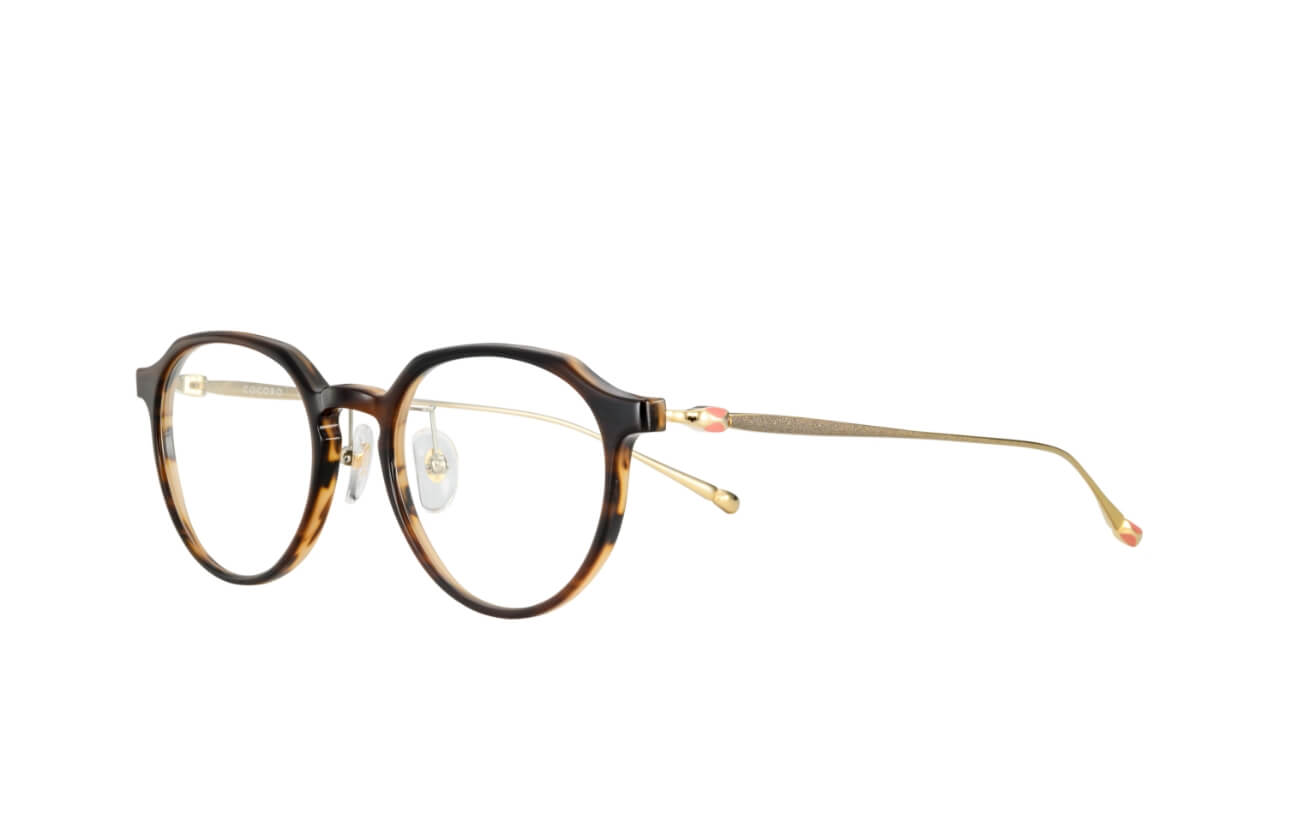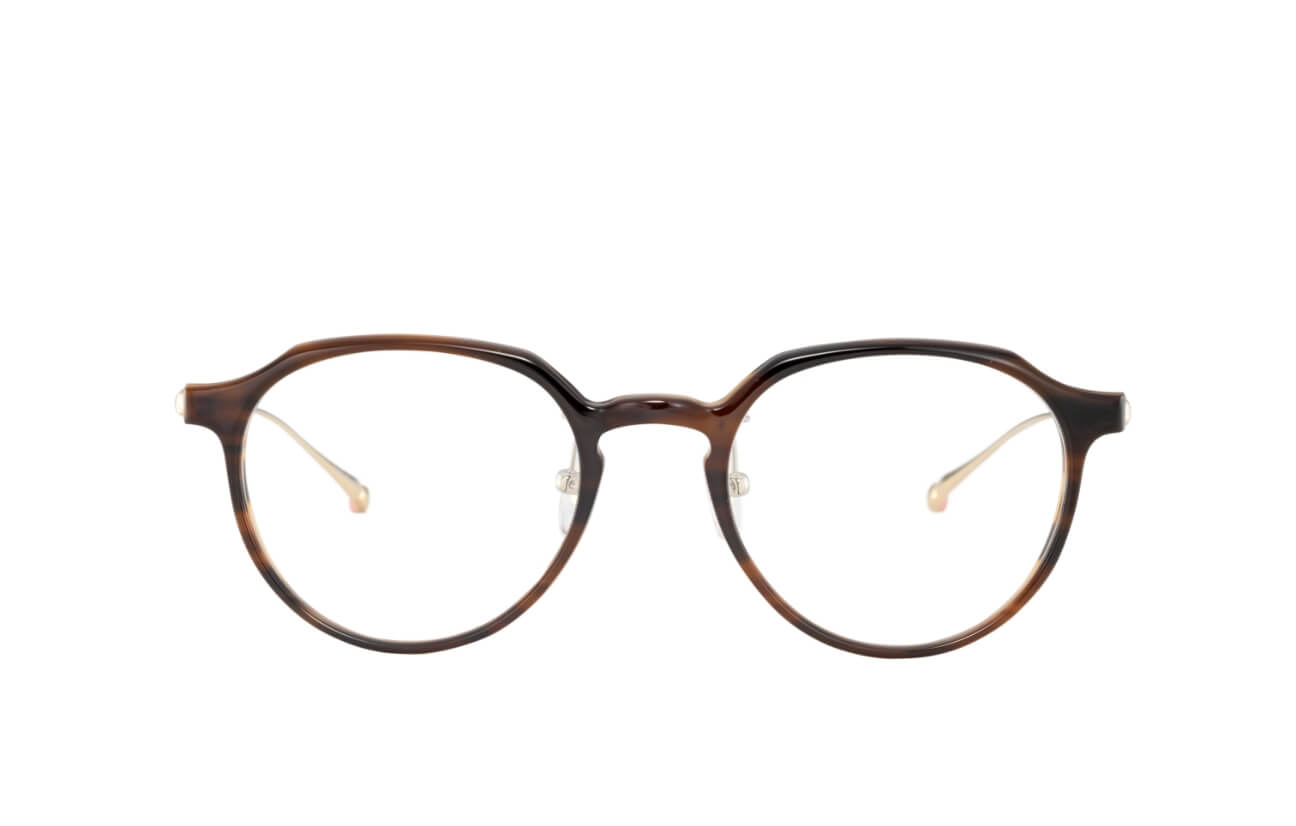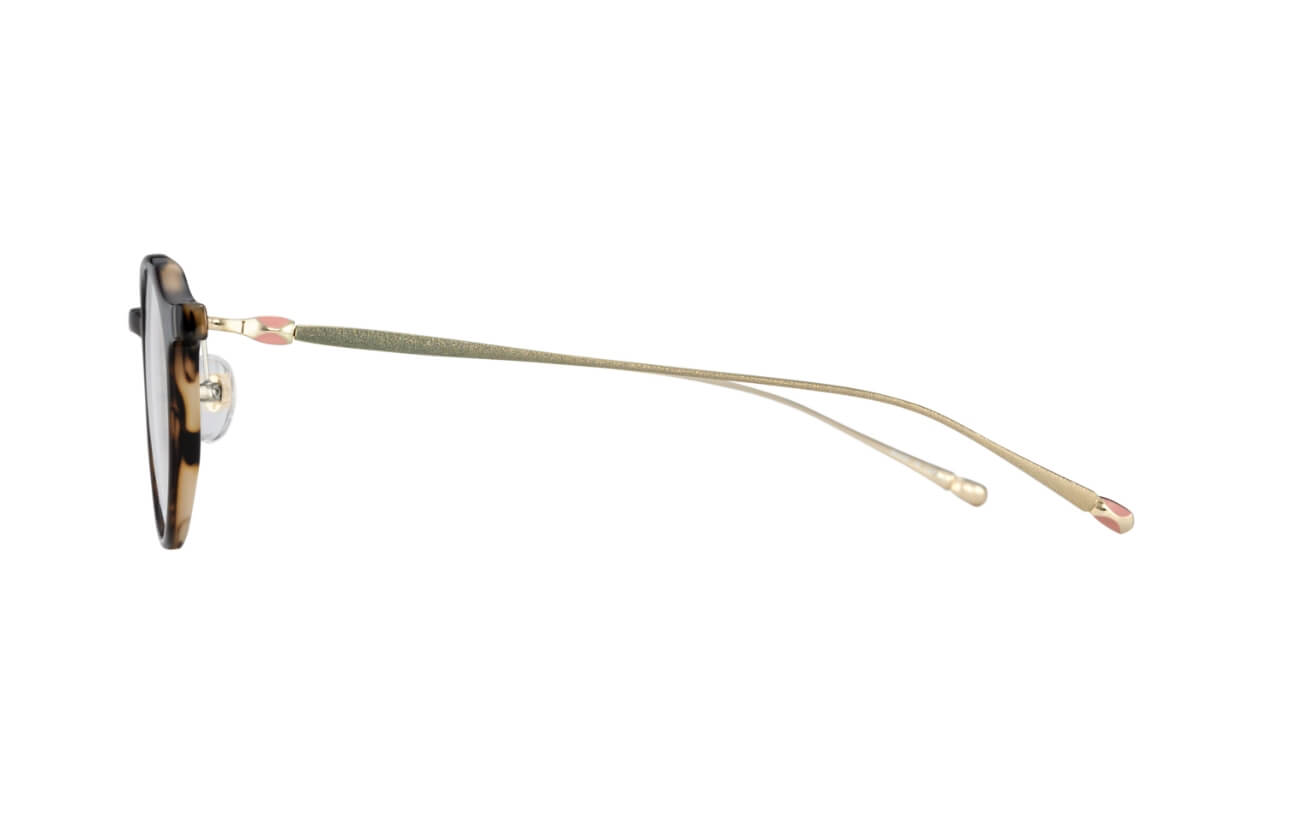 L-ECO-002
COL.01
COL.02
COL.03
COL.04
Frame color
ブラック
black
レッドブラウン×ブラウン
red brown×brown
グリーン×オリーブ×ライトブルー
green×olive×light blue
デミブラウン
brown demi
アセテートフロントは、職人による磨きの技術が光る。クラウンパントをベースに、トラッドになりすぎずカジュアルにもフォーマルにも決まる、柔らかさを持ったシェイプに仕上げた。
テンプルは、特殊立体樹脂で京友禅の艶やかな色合いを表現。テンプルエンドに配されたポイントカラーが、メイクアップ効果を高めてくれる。
Careful polishing by our craftsmen makes the acetate front of these frames shine. The eye shape is a crownpant design; not too traditional, and can be worn in both casual and formal situations.
A special three-dimensional resin coats the temples and brilliantly expresses the elegant Kyo-Yuzen colors. Kyo-Yuzen is a special dyeing technique and is one of the traditional arts of Kyoto.
The point coloring on the temple tip adds a subtle make-up effect.
Frame material

titanium / acetate
Size

49□20-140
Weight

9.5g